Today's Patent- Glass Shoes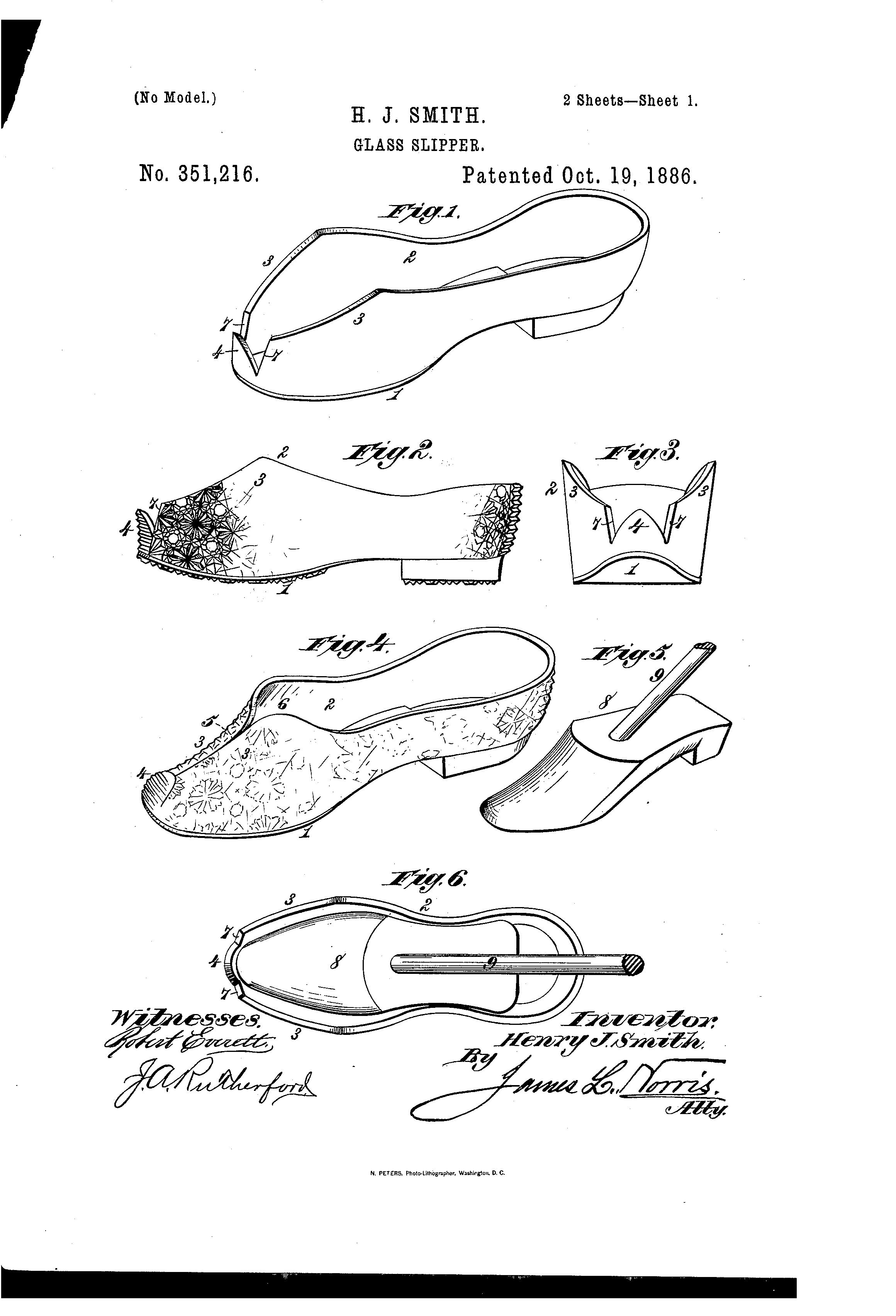 Ever since we have read or watched Cinderella, most of the girls dream about having shiny glass shoes just like her. Seeing this inventor Henry J smith thought about coming up with some noteworthy improvements in actual glass shoes.
He designed a glass shoe and got patent protection over the same on October 19th, 1886 with Patent number US351216. We are thanking this inventor for making every girls dream come true by making it our "Today's Patent".
By Lex Protector  ')}