PATENT OF THE WEEK – VISORED CAP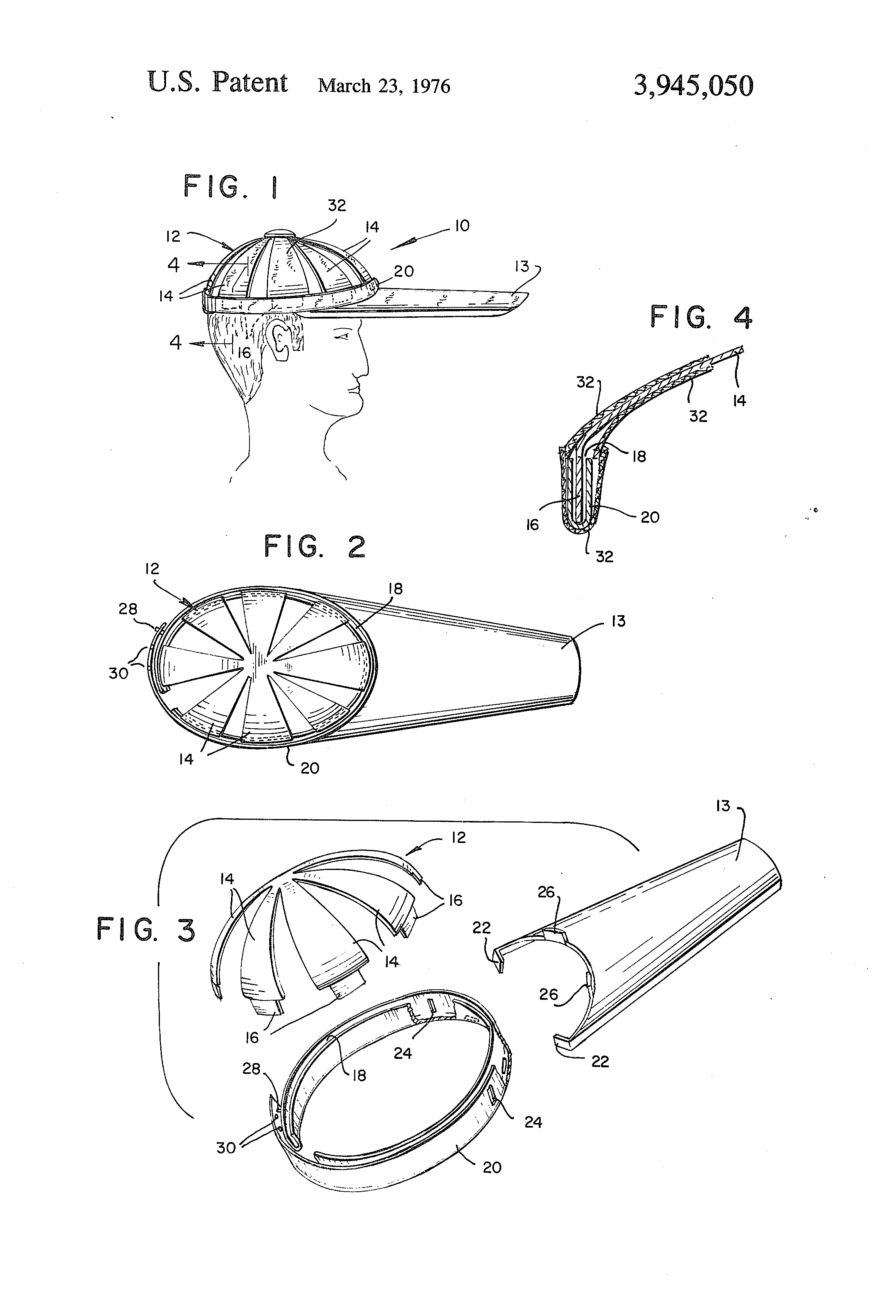 Instant head adornments are provided with adjustable headbands. It also consists of metallic straps attached to the sides of the band. These straps are adjustable in a "Visored cap" (US3945050A), which was invented by James J. Bohash, patented by the USPTO on 23rd March 1976.
The present invention relates to headcovers and caps of the visored type with spoke-like portions. One of the main objectives of this invention is to provide improved headcover ventilation, without sacrificing the protection needed, when it is worn while playing any sports as well as participating in other physical activities.