TODAY'S PATENT – BOX SPRING ASSEMBLY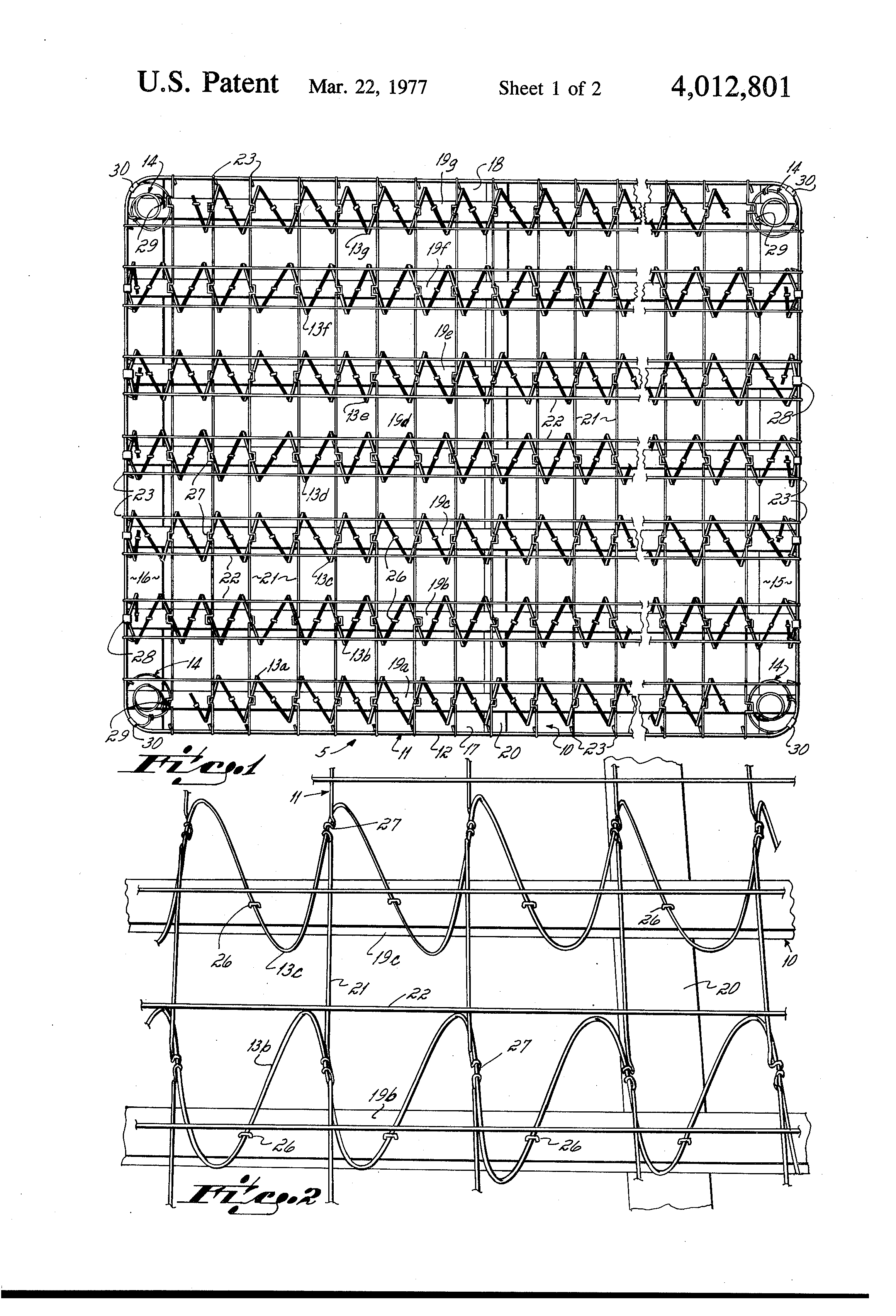 Conventional bed foundations or "box springs" comprise of wooden bed frame which is supported through coil springs. Often customers demand a rigid or less flexible bed foundation. In today's patent, we will discuss John Thomas King's invention "Boxspring assembly" (US4012801A), which was patented by the USPTO n 22nd March 1977.
The present invention relates to bedding and so-called "box springs" used for supporting the bed mattresses. These box springs are expensive because of the increasing cost of the coils. There has to be a resistance maintained in order to make the bed mattress comfortable.
The primary objective of this invention is to provide an improved box spring that has increased rigidity over the conventional coil springs and is less expensive to produce.