Today's Patent- Stall warning device for airplanes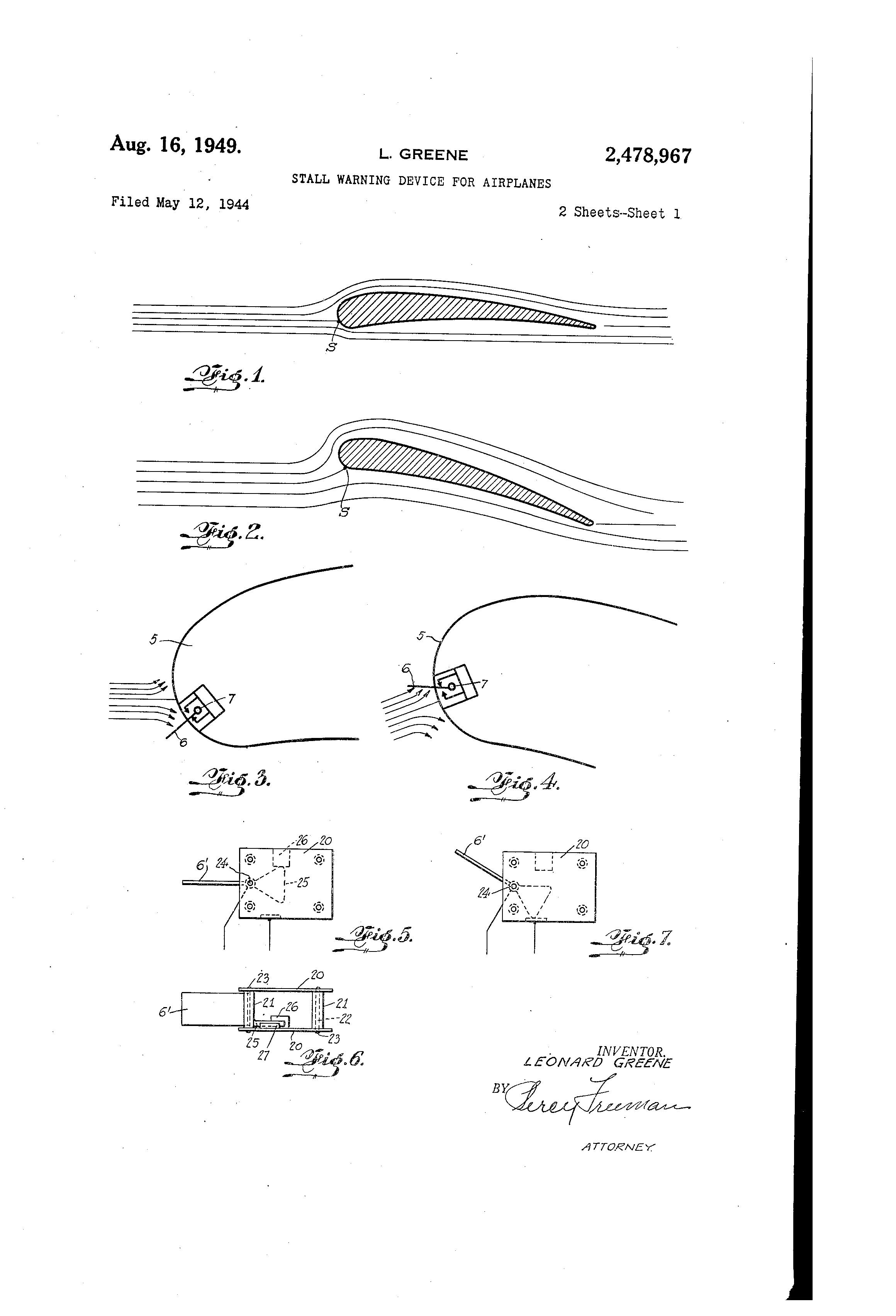 A device which gives warning about stall is the most useful device for a pilot. This also becomes a necessity for passenger safety and the safety of the airplane. On 16th August 2018 Greene Leonard got a patent protection over the stall warning device for aeroplanes, with patent number US2478967 by USPTO.
In this invention the wings of the airplane predicts the stall on the basis of the formula L=Ac1(kD)V. The invention also contemplates indication of an angle of attack slightly less than said critical value to give warning in advance of an upcoming stall so that rectification of the condition which is creating the stalling angle of attack, may be made.
By Lex Protector  ')}