Today's Patent- Platform steerable skateboard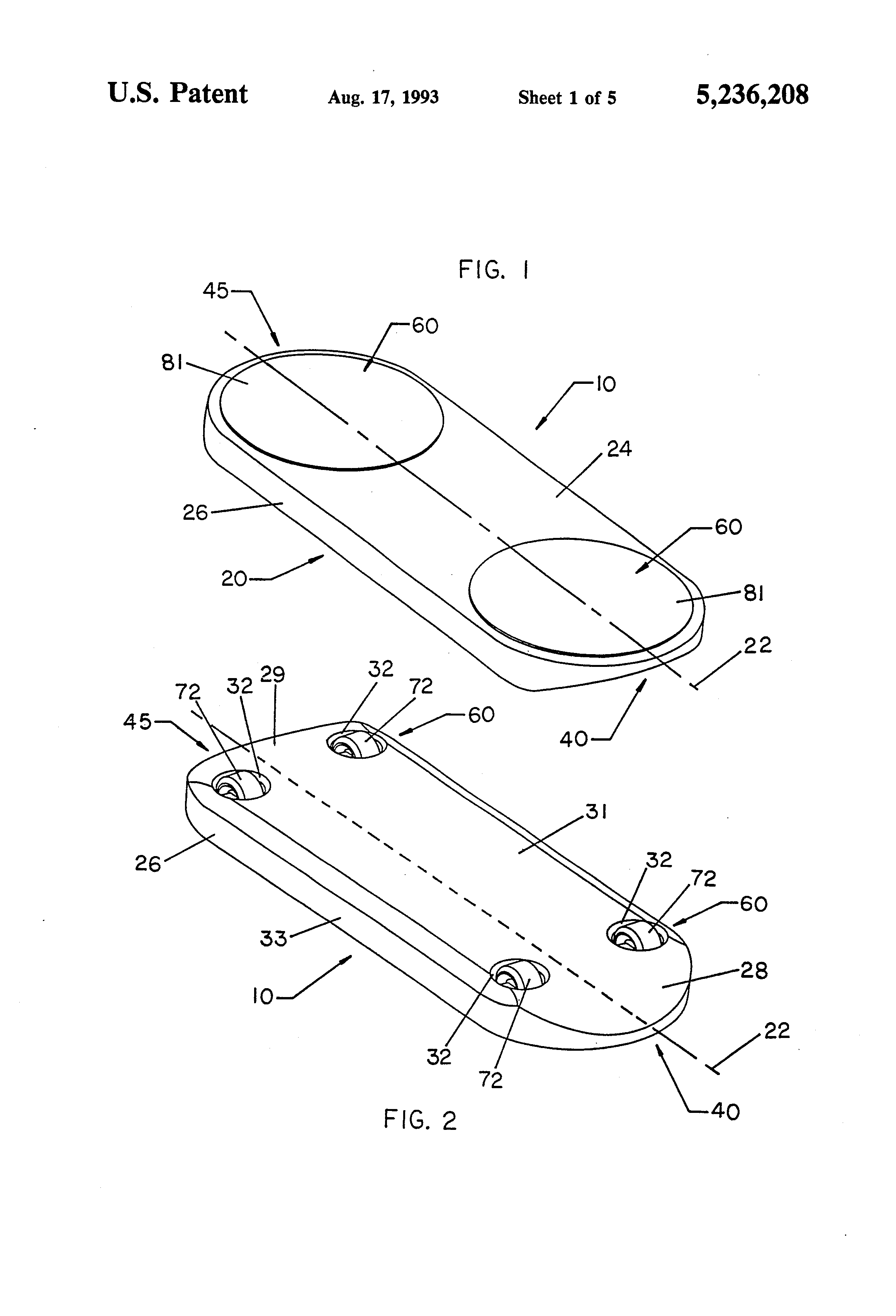 Skateboarding, is considered as a fun activity. From time immemorial skateboard has been invented and used by many. Thomas Welsh came up with another type of skateboard known as Platform steerable skateboard.
A skateboard which has a chassis, a front end, a rear end, each end including a pair of side to side spaced apart wheel steering journals, each said wheel steering journal having a substantially vertical axis, a steerable wheel assembly means for each said end; each steerable wheel assembly means attached to its said chassis end for steeringly rollingly supporting its said chassis end. Welsh got a patent over this on 17th August 1993 with patent number US5236208.
By Lex Protector  ')}