Today's Patent- KNITTING MACHINE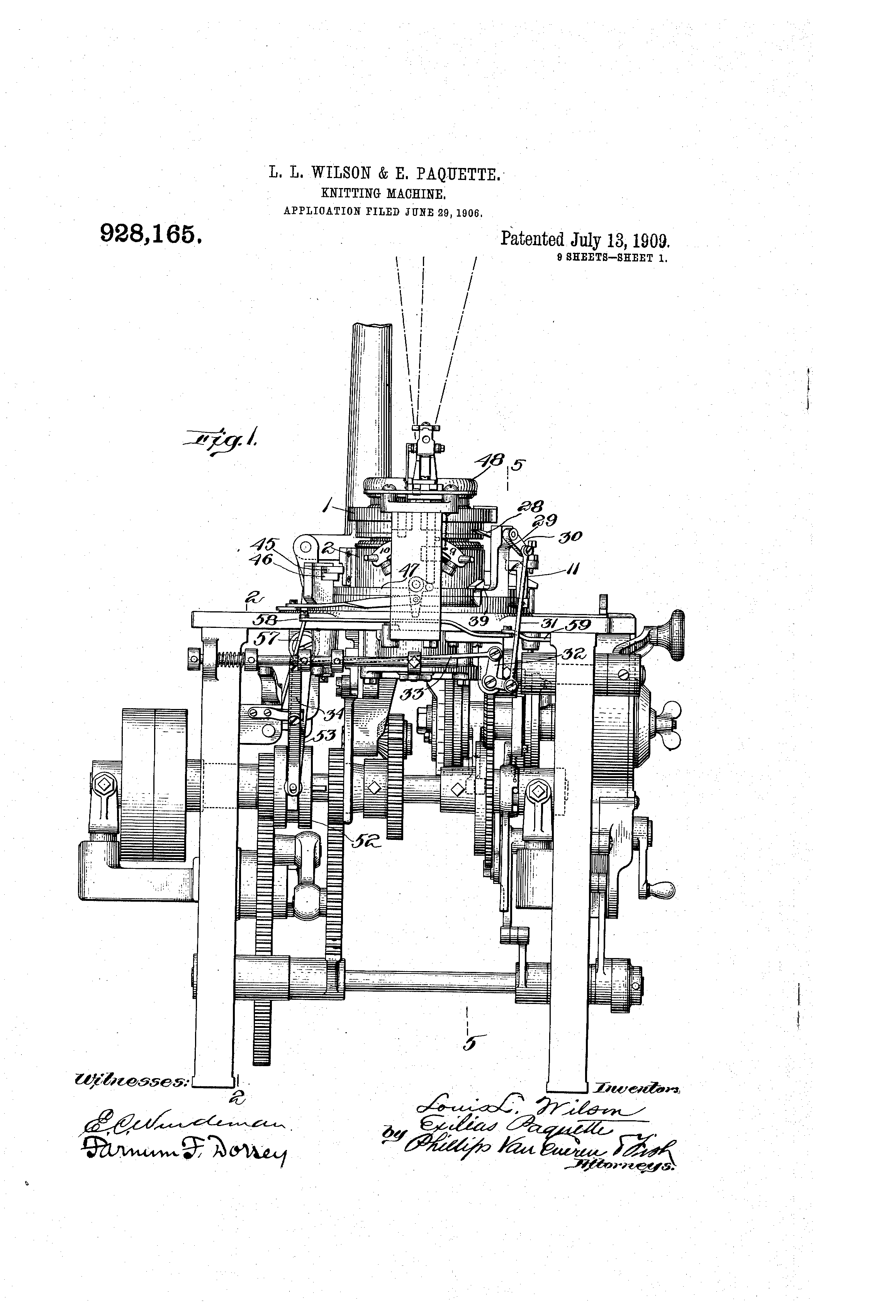 One of the best forms of creating or producing textiles or fabrics is by the usage of knitting machines. This machine has enabled the individuals skilled in the art to make them and use it. This invention was created by Louis L. Wilson and Exilias Paquette, for which they received their U.S. Patent in the year 1909.
The invention relates to that class of knitting machines in which the needles are mounted in a circular series, operated by cams and controlling devices. These devices are arranged around the needles, where the movement between the needles and the devices are produced by rotary and reciprocatory movements of either the needle cylinder or the support they are mounted.
The main aim of the invention is to effect certain improvements in the construction and operation of circular knitting machines, particularly of the latch-needle type, used for knitting stockings, by which the product of such machines may be modified.
This invention also relates to various improvements in knitting machines, particularly referring to the accessibility of operating parts for purposes of inspection and manipulation.