Today's Patent- Artificial Leg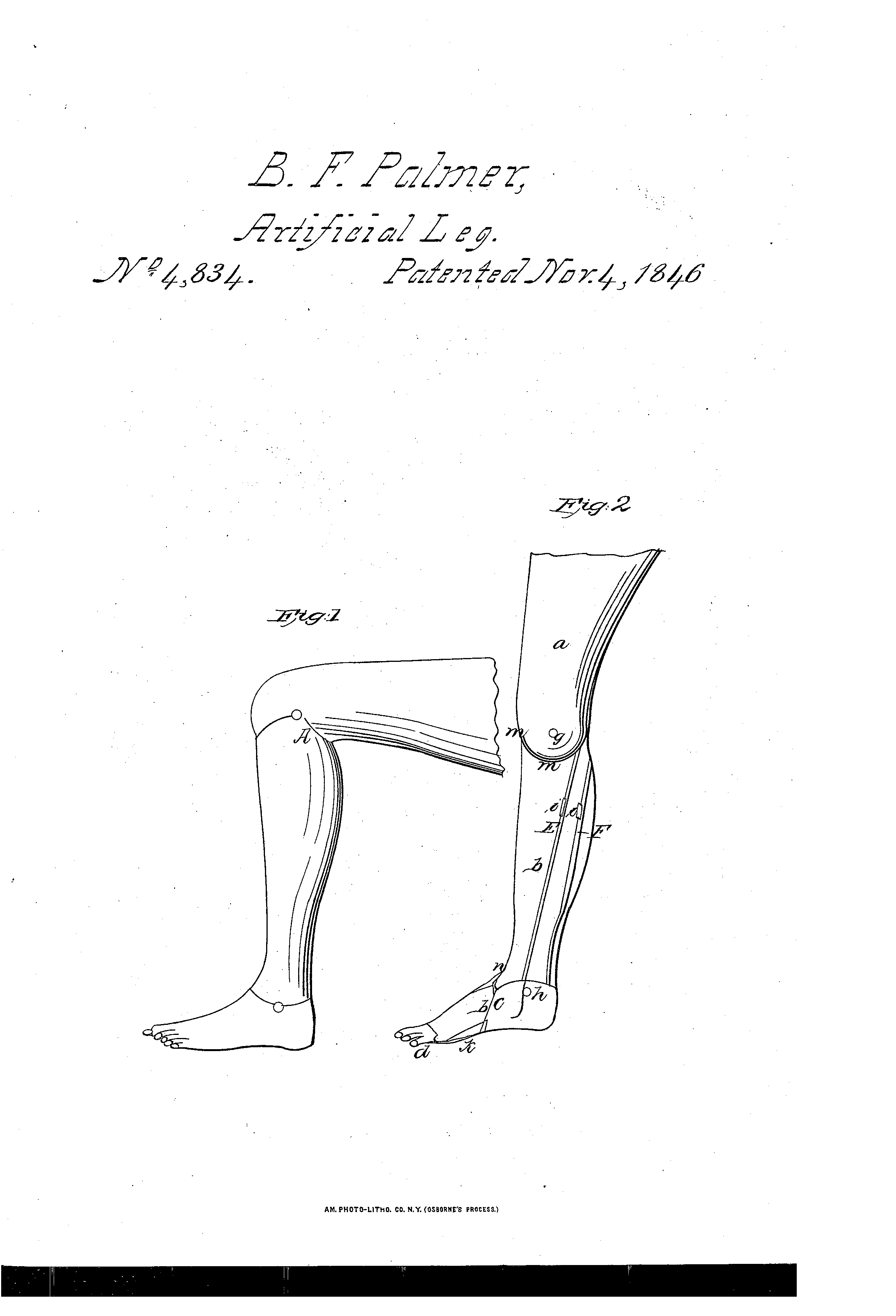 For physical handicaps or amputees artificial body part works wonders. It not only gives them confidence but also makes them independence. Realising this inventor Benj F Palmer, came up with an artificial leg.
This leg was made of suitable material and was hollow inside so that can be easily used and joined. This leg also talked about ankle and toe. He got a patent over the leg on 4th November, 1846 with Patent number US 4834.
By Lex Protector  ')}