Today's Patent- Improvement in wire-fences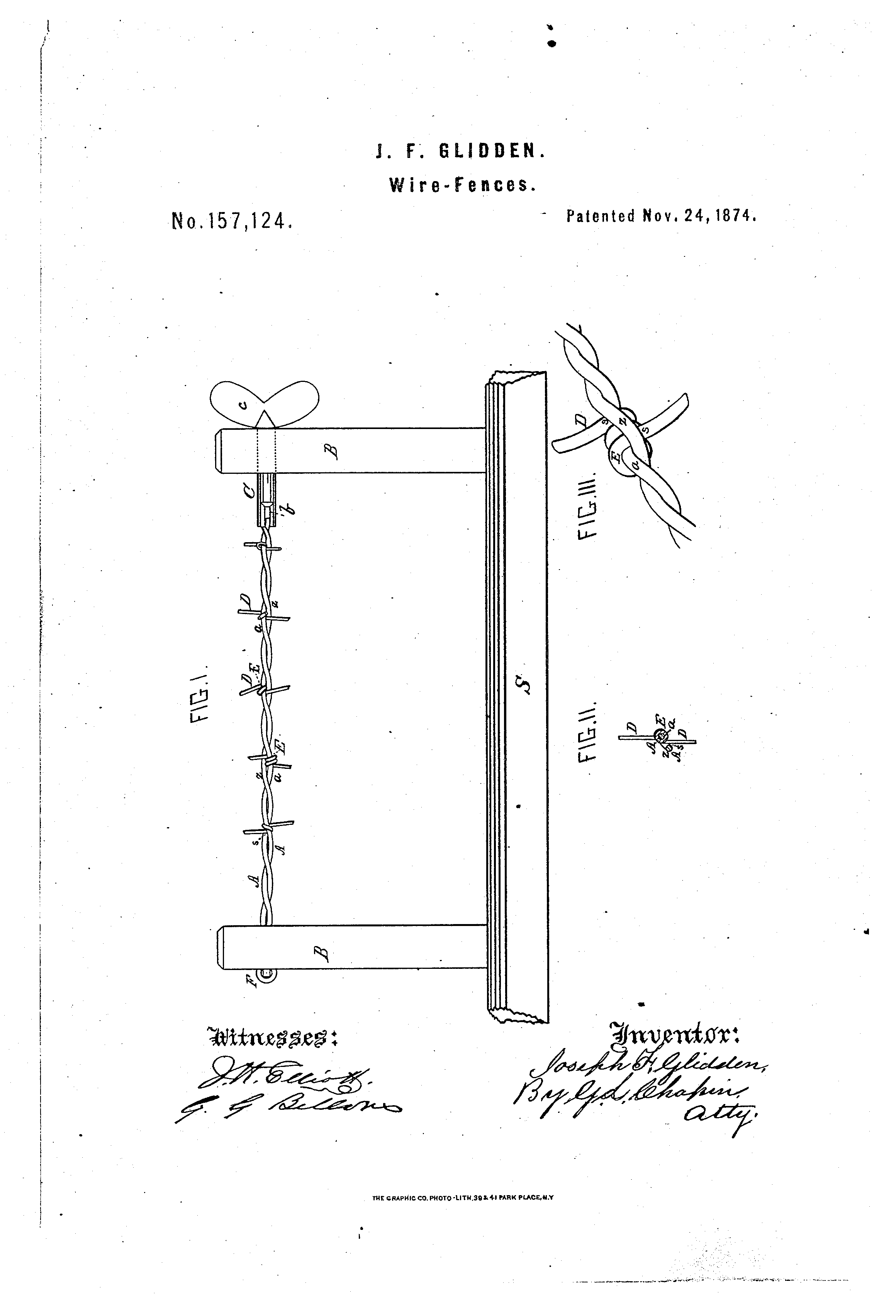 Wire fences work as a protecting layer for any kind of Industry or agricultural field or for any private property. It protects the property against trespassing of animals or persons. Around 9 patents were granted to American Inventors for the improvement to wire fencing.
Joseph Glidden is one of them. He got patent over his improvement on 24th November 1874 with Patent No. US157124A in USPTO.
He came up with improvement to this wire fencing which is related to preventing cattle from entering into garden or agricultural field by breaking the fences by combining twisted fence wires, a short transverse wire, and wire strands. With such an improvement the wire fences become stronger, which raises the security one level up.
By Lex Protector ')}