Today's Patent- Transparent photographic film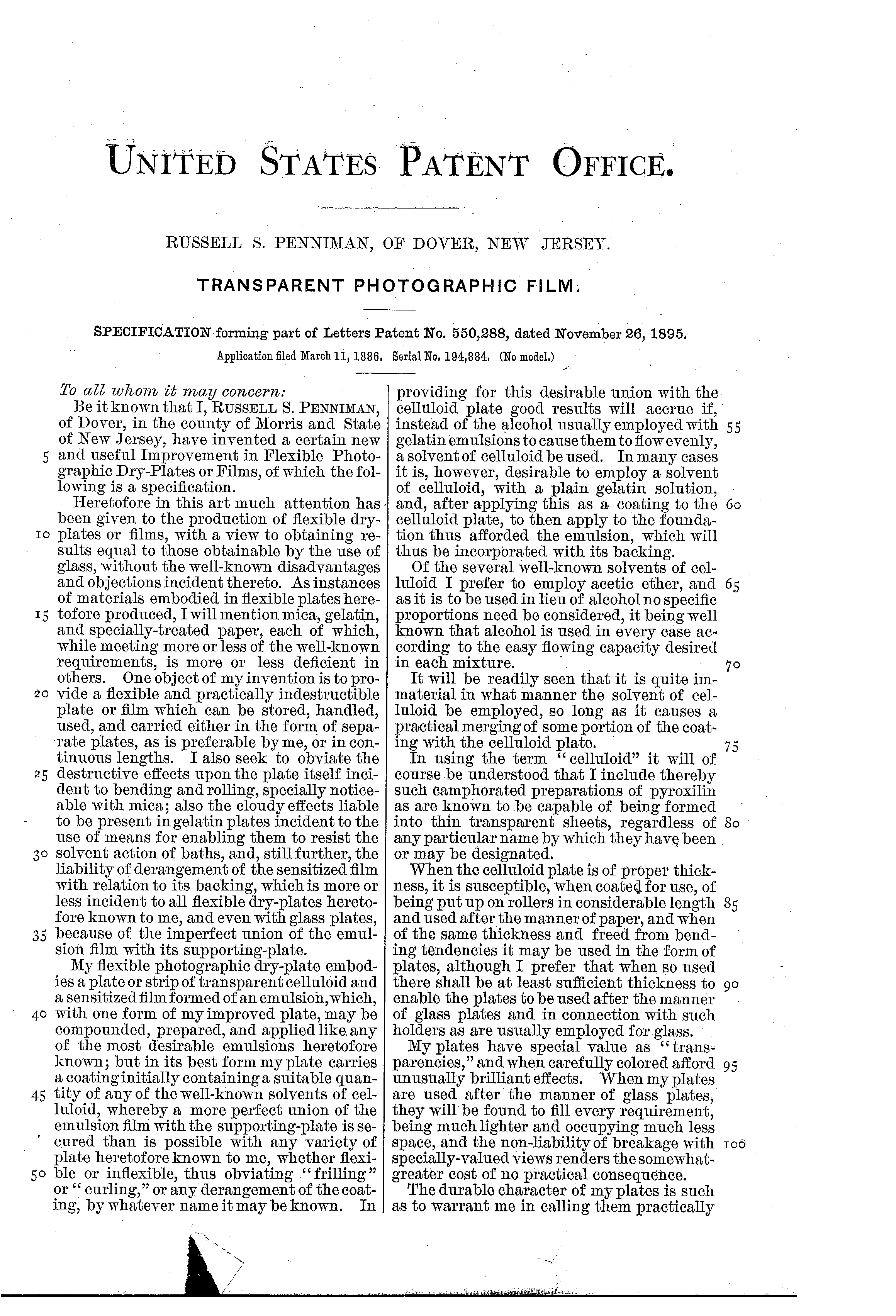 Transparent photographic film are those which first record a fixed image, when the film is exposed to light. It stores the image until the camera lens is used to produce the image with the required changes to make the image transparent and visible.
In the initial phase, the strip or sheet of this film were made up of glasses as such the chances of breaking of those are there. With a view to overcome this barrier on 26th November 1895, Russell S. Penniman came up with an improvement in Transparent Photographic Film for which he has got patent protection with the Patent No. US550288A in USPTO.
The main object behind his invention is to provide a flexible and indestructible plate or film which can be used to obtain the result equal to those of films which are made up of glasses.
By Lex Protector  ')}