Today's Patent- Car-co uplhmg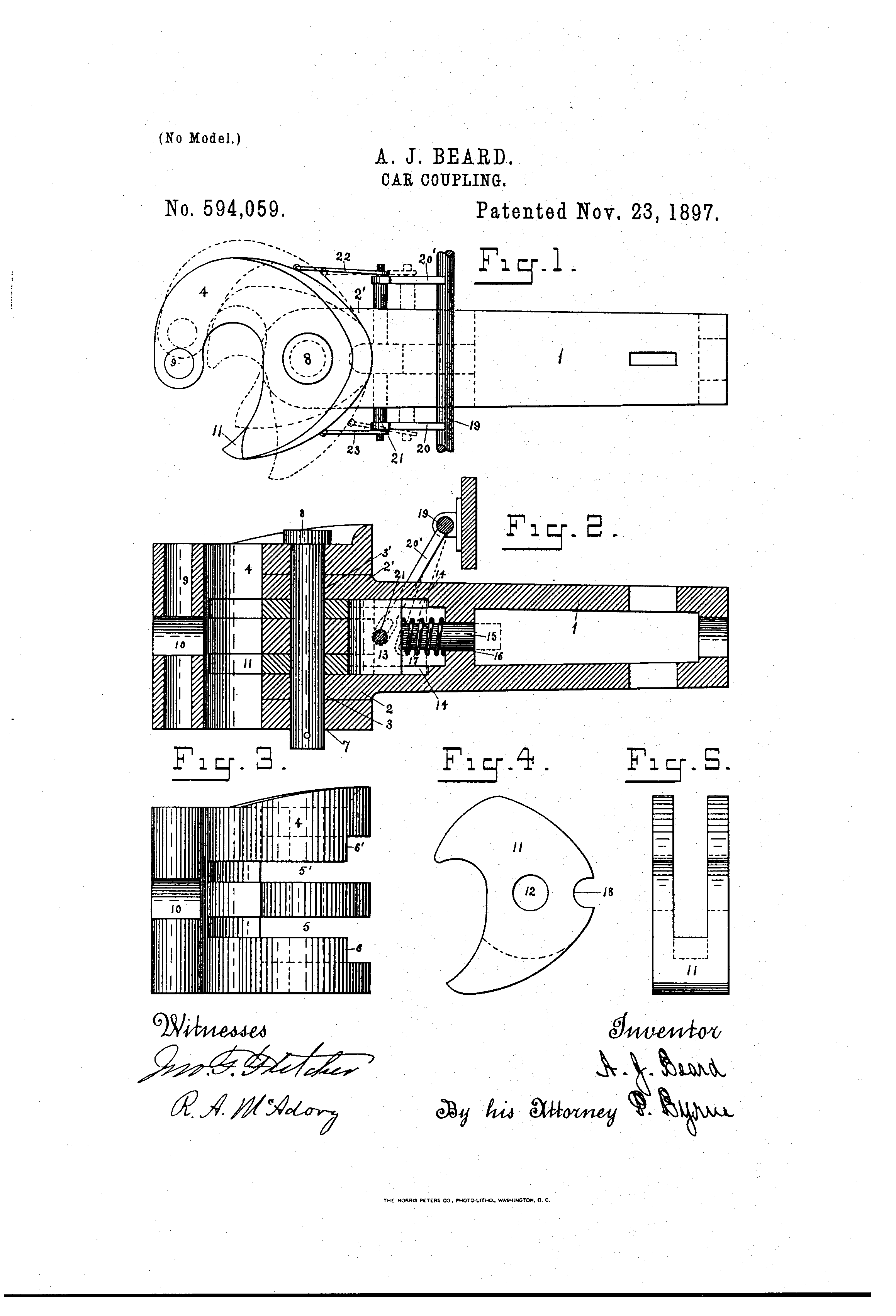 Born in 1849 as a slave Andrew-Jackson Beard become a great inventor for Car-co uplhmg. His invention which is also famous as 'Jenny Coupler' is mainly related to railway car coupling that has got patent protection on 23rd November 1897 with the Patent No. US594059A by USPTO.
Previously coupling of car is done with the involvement of men workers which is very risky. Also many of them have lost their life due to accident during this process i.e. called "link and pin" coupler.
Keeping the risk in mind and to make it simpler, Andrew came up with the idea of coupling cars automatically and invented this car-coupler which needs no man power, thereby saves their life.
By Lex Protector ')}