TODAY'S PATENT – DENTED CONTROLLED HELMET SHIELDS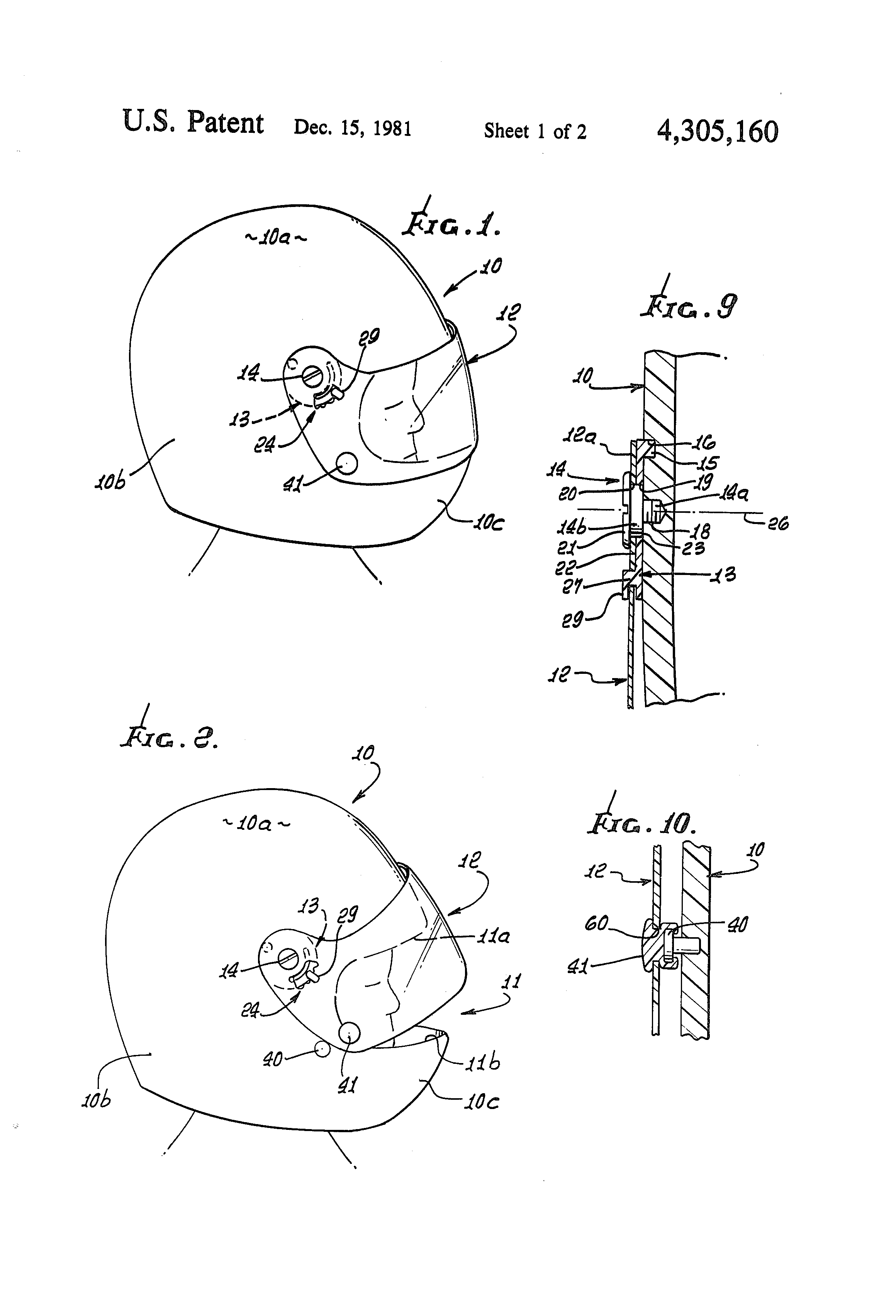 "Dented controlled helmet shields", bearing the patent number US4305160A, was invented by James G. Sundahl on 15th December 1981by the USPTO.
The present invention relates to the adjustment of wind shields associated with helmets particularly the methods and means to accommodate pivoting and automatic retention of shields between multiple positions. Adjustment shifting of transparent wind shields is commonly employed on helmets to allow the user to move the shield in and out of position in front of his eyes. In the past, such shifting presented certain problems, including rubbing and scuffing of the helmet and deterioration of the shield.
The main objective of the present invention is to provide a shield with the means of mounting the shield to the helmet between multiple positions, free of engagement with the helmet. It is a simple, effective and positive acting detent means with bearings for the pivoted shield.