TODAY'S PATENT – RADIATION SHIELD APRON CONSTRUCTION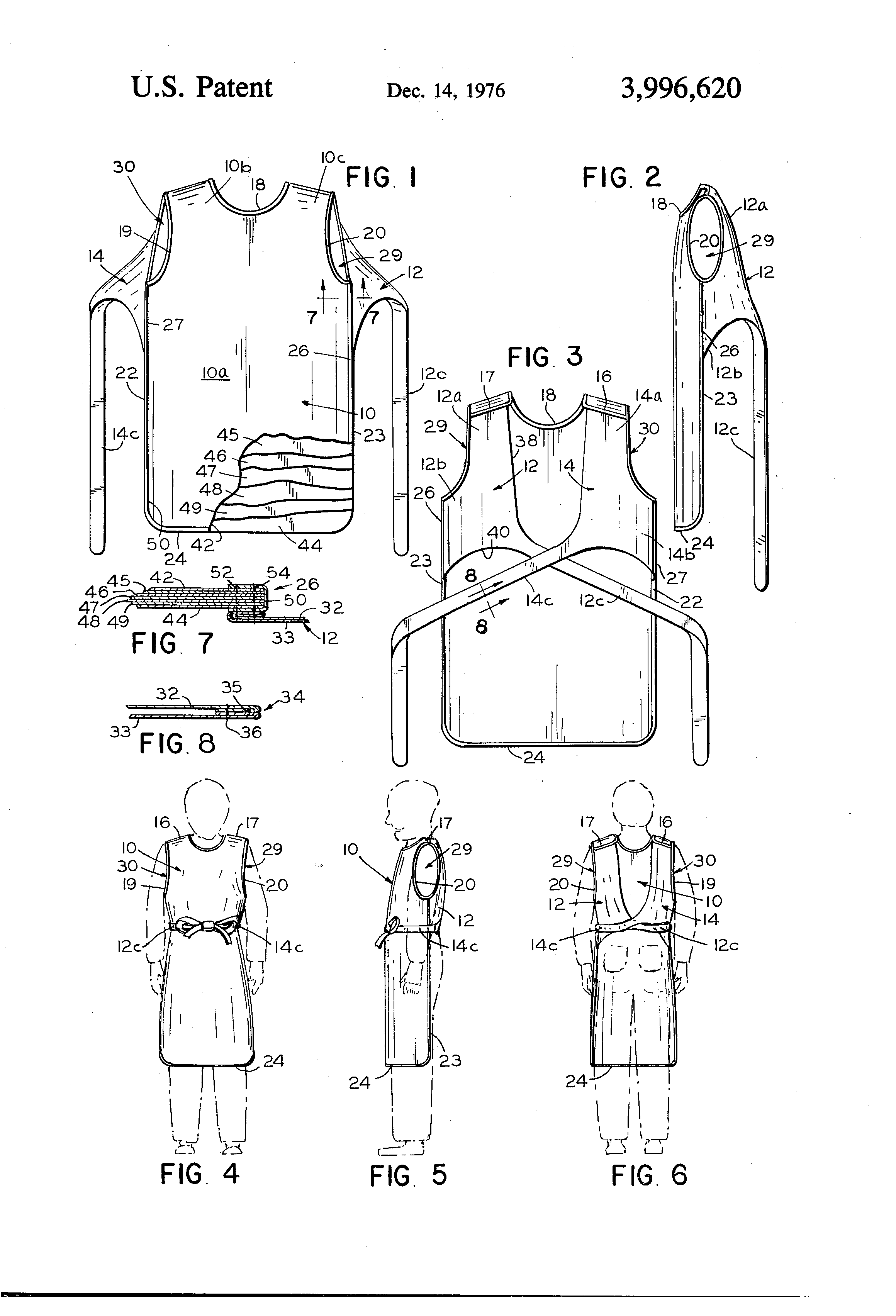 There are two types of radiation shield apron; the first type is used by patients who are exposed to radiation and the other one is worn by doctors, dentists, or x-ray technicians who are exposed to radiation while working in a standing or erect position. In today's patent, we will talk about Gayle J. Maine's invention, the "Radiation shield apron construction" (US3996620A), which was patented by the USPTO on 14th December 1976.
The present invention relates to an apron-like garment for protecting the wearer from harmful X-rays and other radiation. The one worn by patients is draped over the entire body whereas, for doctors, the aprons are more elaborate on the body of the heavyweight of the shielding material. Most of these shield aprons have neckties or shoulder straps and waist ties to hold the apron on the body which makes it uncomfortable and fatiguing to wear.
This present improved invention has an integral shoulder, back, and waistband wrap-around construction which eliminates the waist and necktie separation problem of the prior aprons. It also provides greater comfort and less fatigue to the wearer through improved weight distribution over greater areas of the wearer's body than prior shield aprons.