Today's Patent- METHOD OF AND APPARATUS FOR ELECTRICAL CONVERSION AND DISTRIBUTION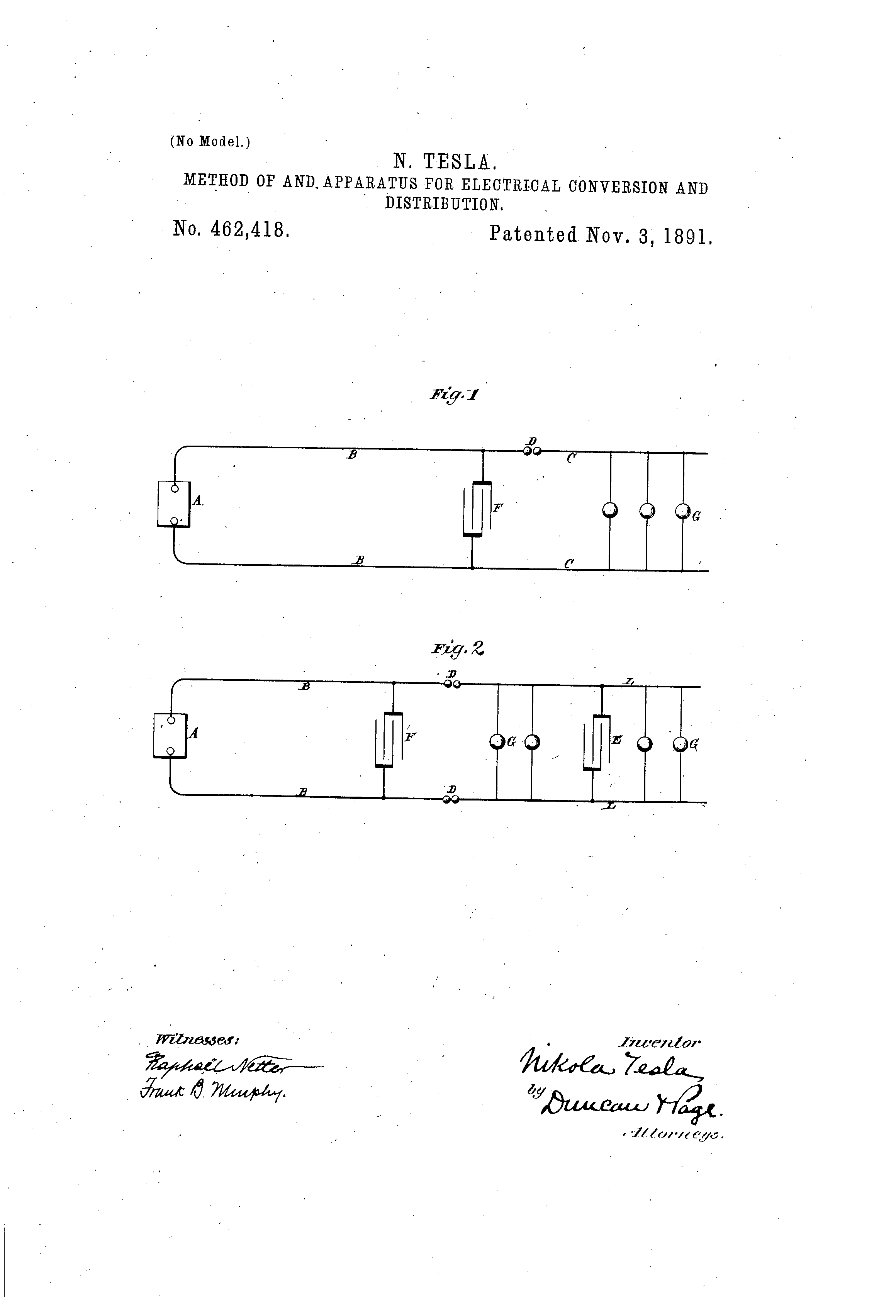 Nikola Tesla is one of the well-known name in the science universe. He is renounced for many of his inventions. One of his noteworthy invention is the "Method of and apparatus for electrical conversion and distribution".
This was an improvement in the already present invention by him. The invention mainly uses three things to work. First it needs a conductor which can be charged, second two points in an electric circuit through which a current rapidly rising and falling in strength is made to flow be connected with the plates or armatures, third but not the last and many other things which will make flow of current easy and rapid. He got patent protection over this with patent number US 462418 on 3rd November, 1891.
By Lex Protector  ')}