Today's Patent- Railway Switch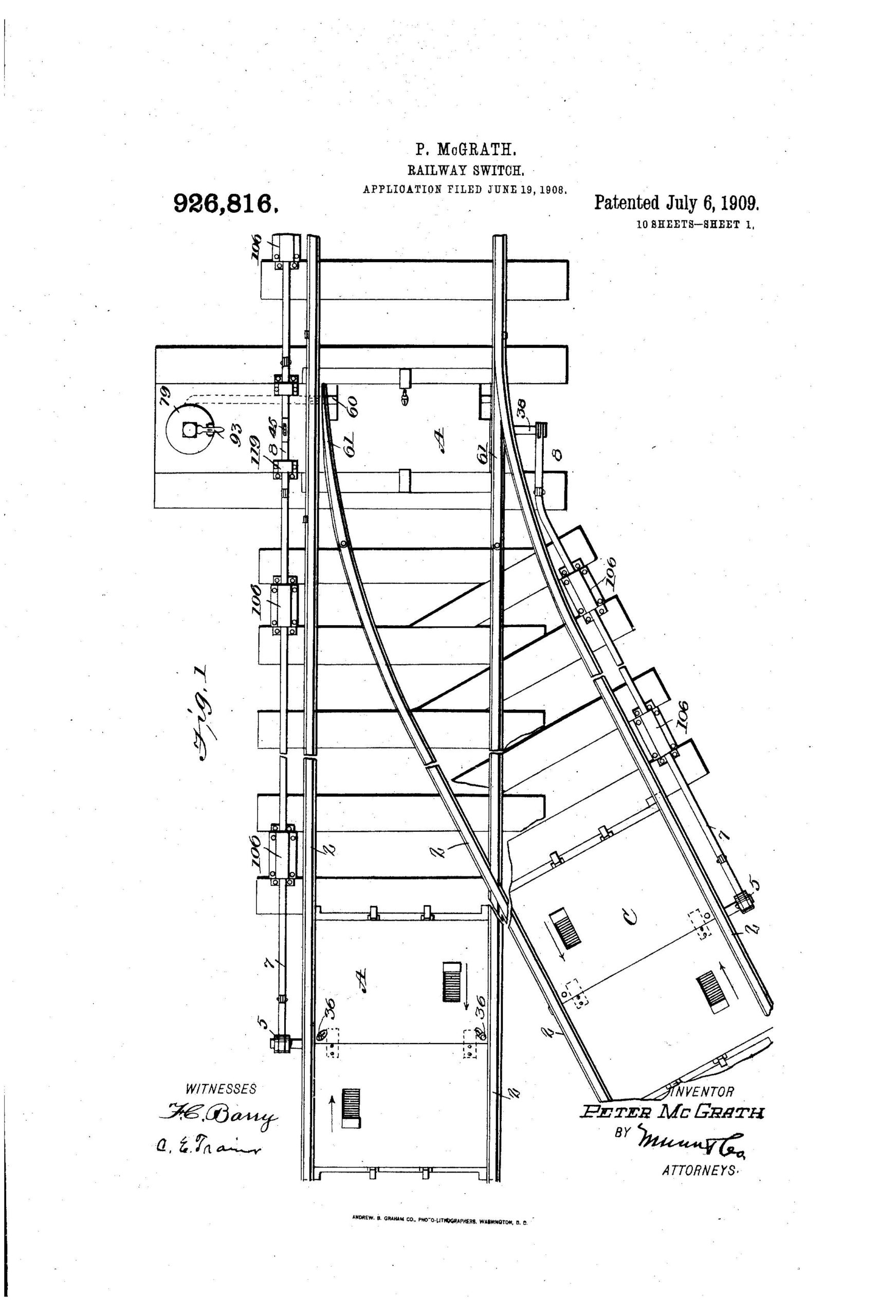 On 6th July, 1909 Peter McGrath got a patent on Railway Switch. This patent was granted by USPTO with registration number 926816. Today, on 6th July, 2018, we are honouring this invention and the inventor by making "Railway Switch" our "Today's Patent".
This type of railway switch was an improvement in the already existing railway switch. Railway switch, is the invention which helps the trains in changing one track to another. This invention was the combination of switch and shaft which are arranged transversely of the switch and connected therewith to operate smoothly. There have been many improvements in the railway switch, which has been made for smooth operation.
By Lex Protector  ')}