Today's Patent- Eyelash Curler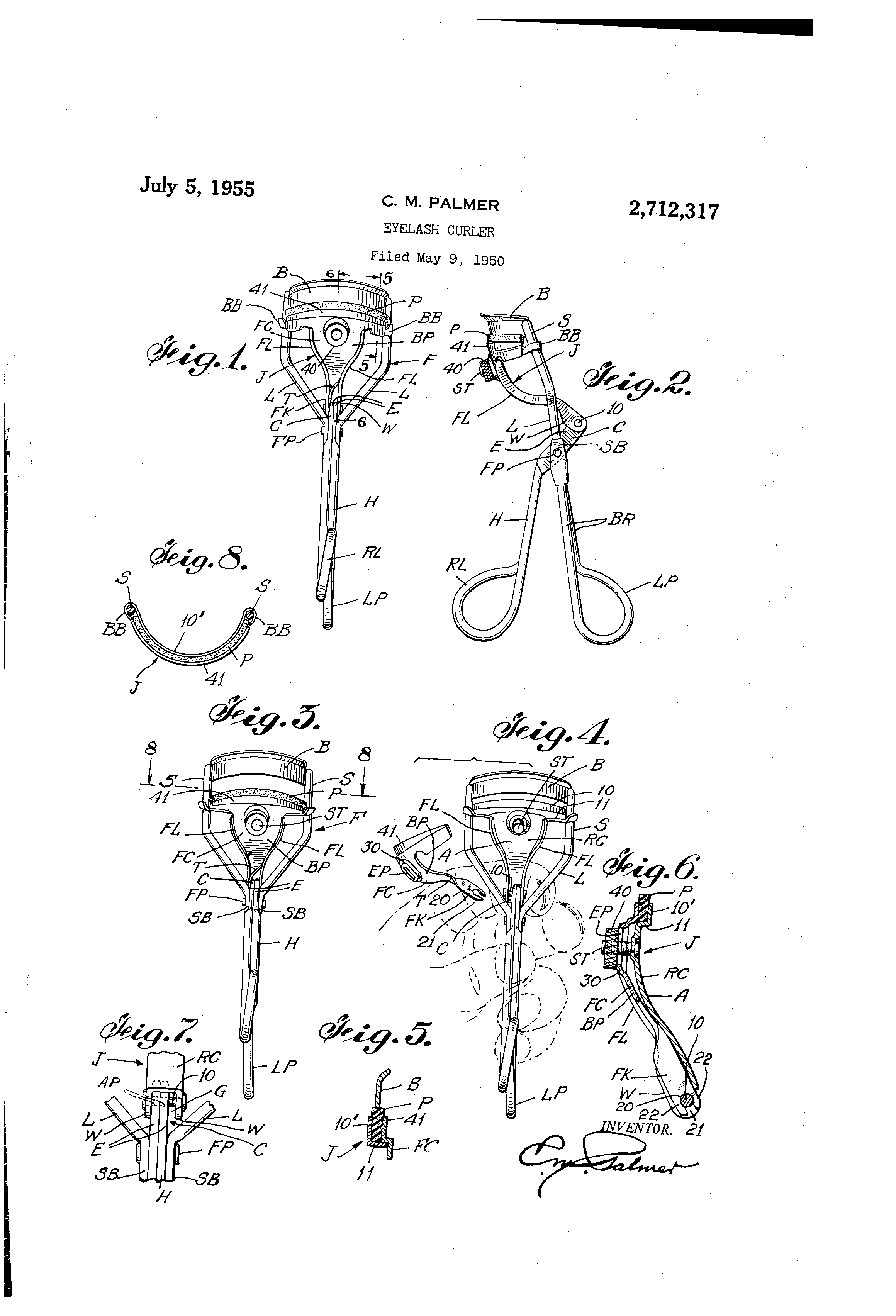 Eyelash curler, is one of the most used invention. This invention is something which every girl look forward to. On 5th July, 1955, Charles M Palmer secured Patent protection over this useful invention. This Patent was granted by USPTO, with registration number US2712317.
As a reason of which on 5th July, 2018, we are honouring this invention by making it our "Today's Patent'. The general design of this invention remains the same as it used to be. There has been number of other patents for this invention. This invention is with respect to eyelash curlers and more particularly to the front component of a rubber pad clamping jaw.
By Lex Protector  ')}