PROTECTION OF DIGITAL ASSETS CREATED ON BLOCKCHAIN AND THEIR PATENTIABILITY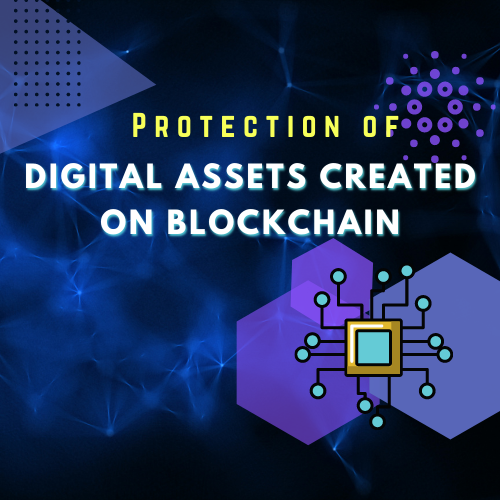 Authored By : Ishita Goyal, Symbiosis Law School
The terms like Blockchain, Non-fungible Tokens (NFTs) and Cryptocurrency have become the talk-of-the-town in the recent past and have substantially brought a transformative difference in the world of finance. Crypto and digital assets such as Bitcoin, Ethereum, and Ripple are in the news regularly for the bulky transactions taking place almost daily. Well, to explain in a layman's language, blockchain for digital assets involves the creation of unique and creative digital representation of assets that are different from what the traditional financial instruments would be like. However, they nonetheless work in a similar manner to traditional financial assets when it comes to ensuring trade with more liquidity and speed, at a lower cost.
Thus, blockchain may be understood as an electronic form of a ledger that records all such transaction of these digital assets and ensure to protect them using complex computer "hash" codes. But a substantial question that arises here for consideration is why would someone want to hold digital assets? Well, one such reason is that, owing to their electronic nature, these Digital assets make it easier and rather a quicker process when issuance and transferability are considered as compared to the traditional paper-based or physical assets. Further, it also substantially reduces the administrative and storage hindrances. And probably this is the reason why they were termed as a 'tour de force' by Bill Gates!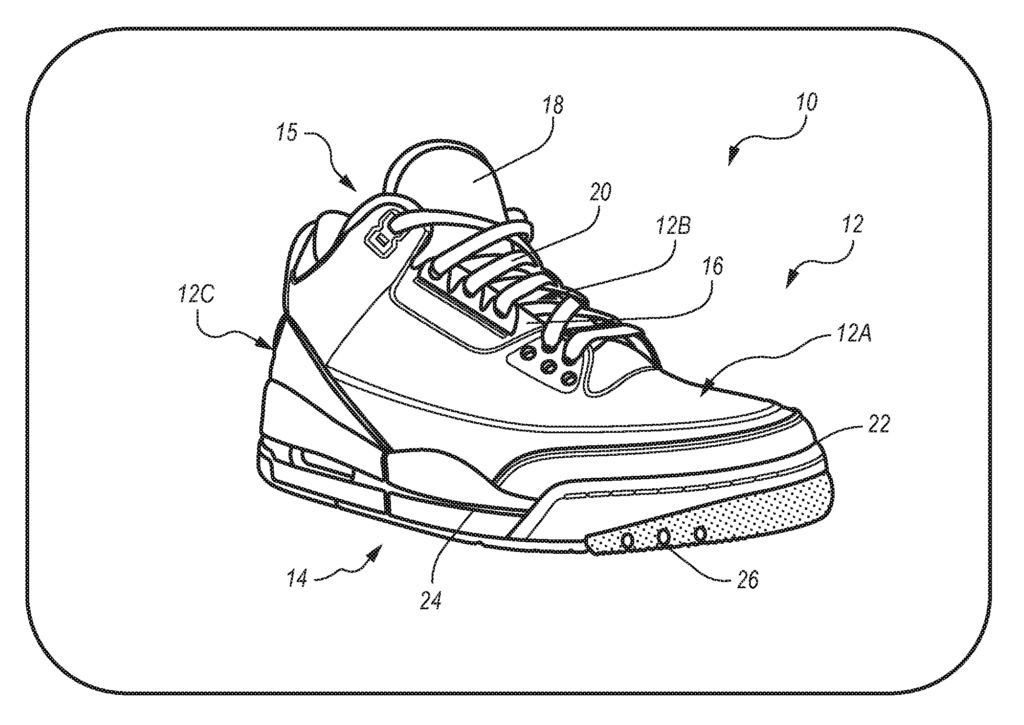 Recently, Nike obtained a patent, bearing registration number US10505726B1, for creating "cryptographic digital assets for footwear," which allows customers to ensure the authenticity of their purchase whilst keeping a digital collectible version of their sneaker in their wallet (Cryptokicks). Even Goldman Sachs, a financial giant, obtained a patent for a system that settles securities using a bespoke cryptocurrency. Therefore, it may be said that it is very important for these assets to be protected, like any other kinds of assets are, since the digital content on the blockchain could be a valuable business possession and the aspects of IP laws in the form of patents and copyright protections would require to come to the aid here. Let's understand how ensuring patentability may be of use to safeguard these digital tokens from any potential security risks.
A design patent becomes an effective tool for ensuring the protection of these digital assets since a lot of the UI/UX designers rely on design patents to protect their work, specifically the end product which could be, for instance, the aesthetic experience of using an app or website. Further, Patents also make it possible for an NFT blockchain owner to license the technology that they utilise for their NFT, thereby allowing the users to acquire original and true collectibles of the brand.  Obviously, complying with the patentability criteria remains an important aspect. Like, in India and other countries, there exists a stringent statutory requirement for successfully obtaining a patent registered and these include novelty, usefulness, and not obviousness of the invention.
The patent filing applications for digital assets as well as blockchain technologies have increased at a drastic rate, there also exist certain drawbacks. For instance, one of the obstacles is that of the open-source software guidelines that most digital tokens (including Bitcoin, Ethereum, Ripple) are adhering to. Due to these open-sourced cryptocurrencies, disclosures are to be made that may prevent other companies from getting patents. Other IP-related issues also exist and thus it may be said that the future of these digital tokens is still very speculative but it is certain that with changing technology, it is bound to make a substantial impact in the industry and everyday life.
For more information about Patents, please connect with us.