Today's Patent- Cottage with removable roof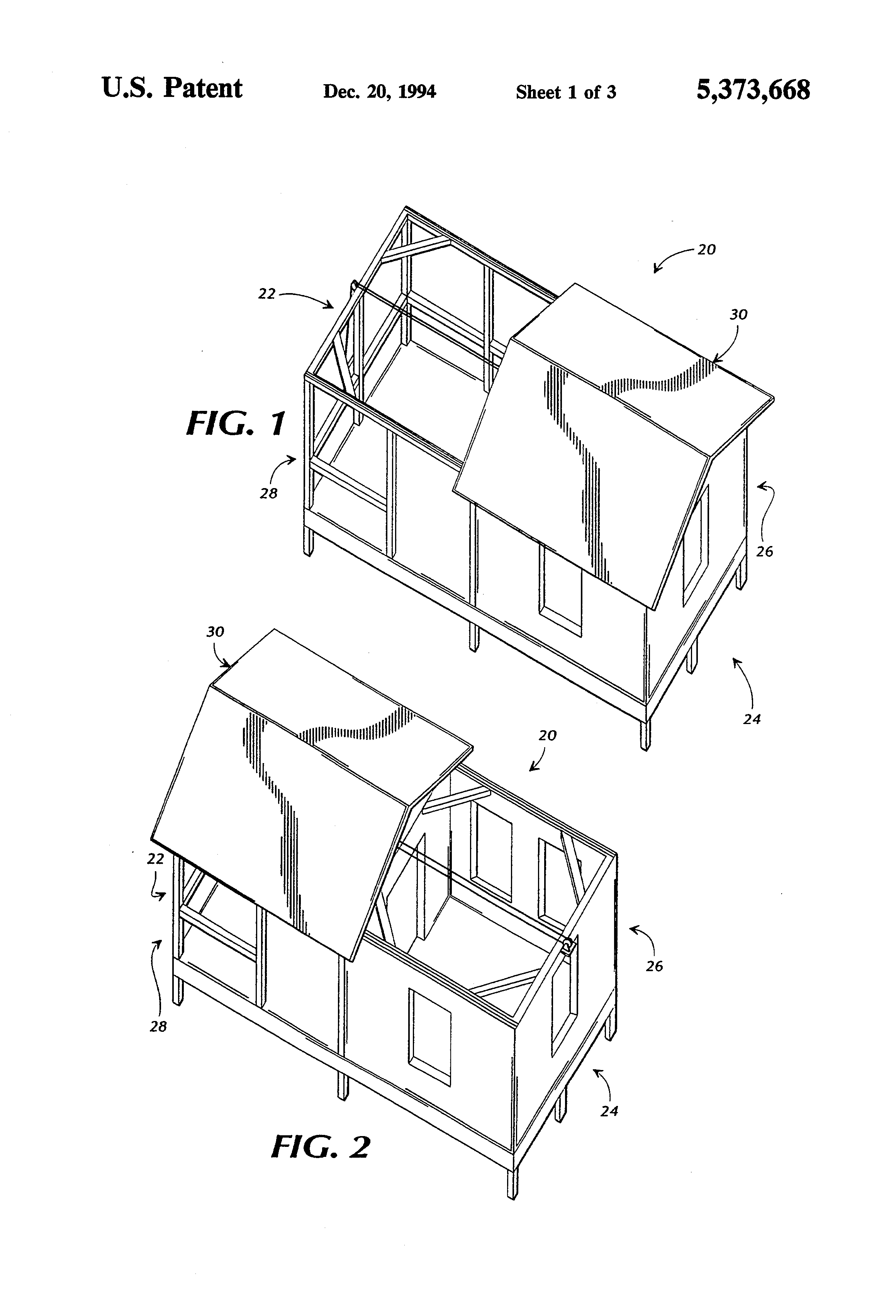 Can you imagine if you are staying in a home whose roof you can remove whenever you want so as to take fresh air or sun light or to enjoy the nature around you. Yes, you can.
Especially, in tourist places to attract tourists, to make them comfort and to make their holiday trip memorable, people providing these services try to come up with many new and interesting things. Cottage with removable roof is one of them.
On 20th December 1994 Neil B. Shulman and Ulicer L. Cortes got Patent for this useful invention with the Patent Number US5373668A.
Their invention i.e a cottage with movable roof is the combination of winches, pulleys, cables, track members, and track engaging members which are designed in such a manner so as to facilitate easy movement of the roof.
By Lex Protector ')}