Today's Patent- Sunglasses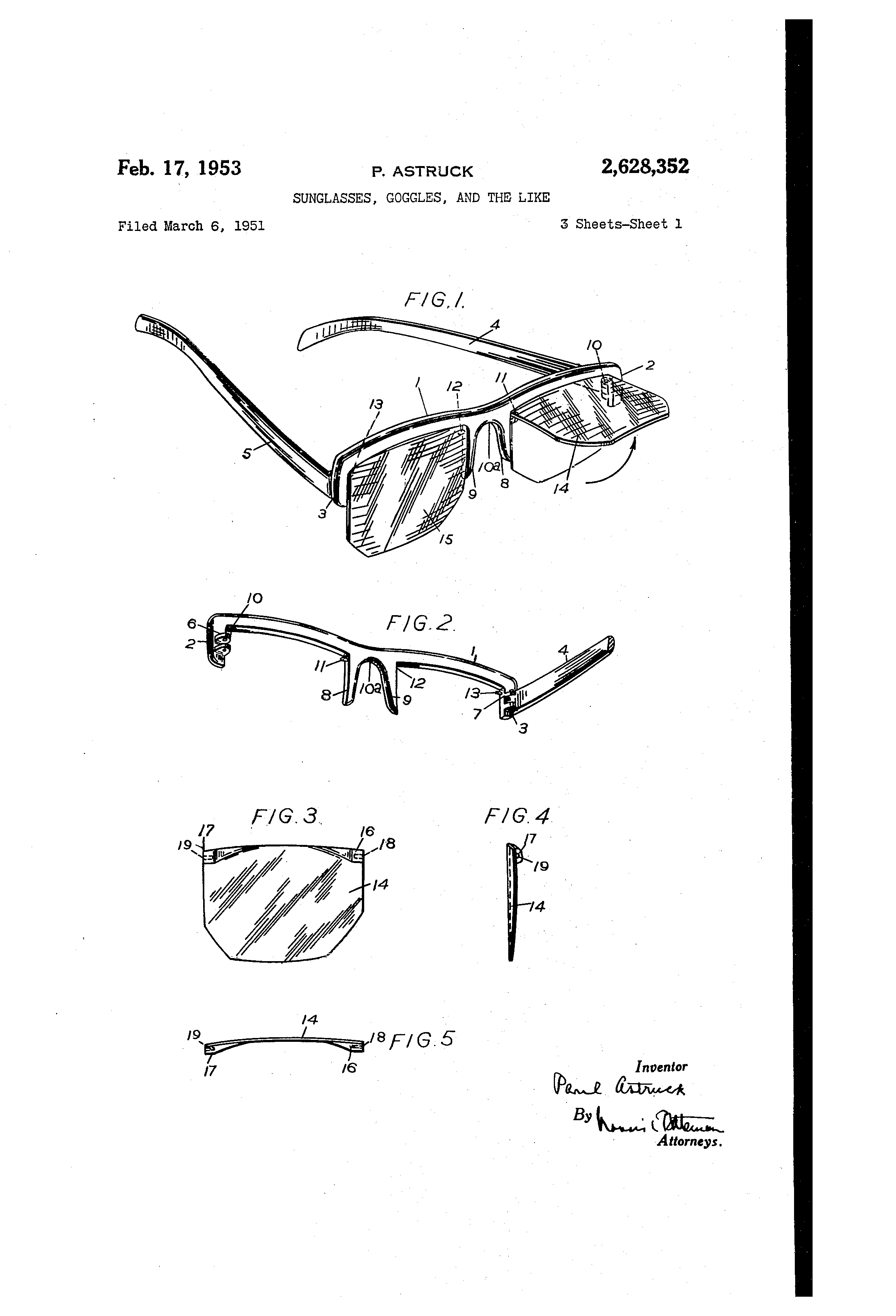 Sunglasses have been a fashion gadget for a very long time. But in the last few decades, it has become a high fashion item, and the current design process reflects every inch of it. It is probably one of the few inventions where fashion and function go hand in hand.
From a functional standpoint, sunglasses are designed specifically for a variety of outdoor activities. The designs of the sunglasses are made in such a way that if fulfills everyone requirements.
Sunglasses and summer go hand in hand. They are not just a fashion object in summer but they offer some real health benefits too. They not only protect our eyes from harmful UV rays and sun rays but also today some of the sunglasses are so designed that they even provide a soothing effect to our eyes and keep our eyes cool. Some sunglasses are made of such special kind of lenses so that they can be used by the people having migraine and headache problems.
Polarized lenses are also in trend in today's life for complete eye protection. Sunglasses are of different shapes, sizes, color, texture, and material. It was invented by Sam Foster on 17th February 1953 which got a patent number US2628352.
By Lex Protector  ')}