Today's Patent-Process of producing paints and stains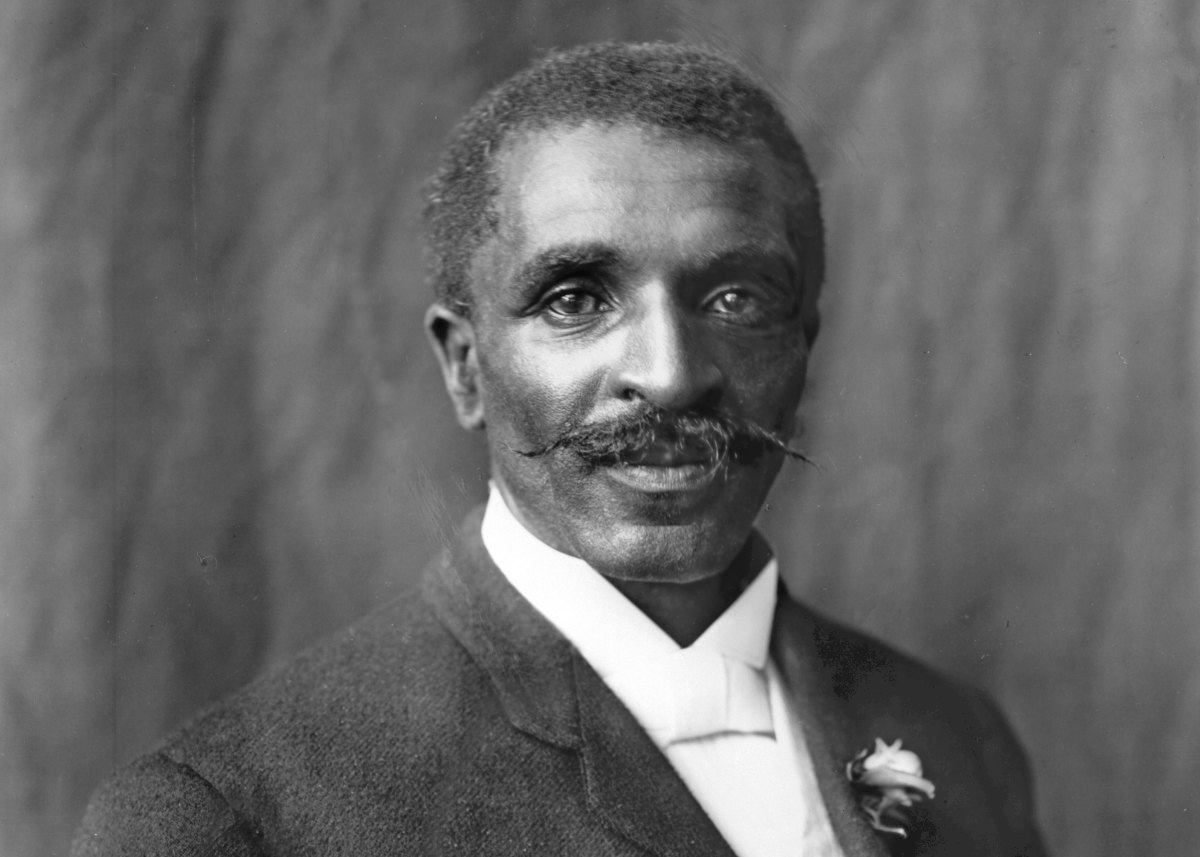 Paints not only protect wall, house, furniture etc. but also make them beautiful, as such it needs to be produced in such a manner which should be of good quality and durable.
George Washington Carver came up with a new process of producing paints and stains from clays which got patent protection with the Patent Number US1632365A on 14th June 1927. Born as an African-American slave Carver became an agricultural scientist and inventor. When he was an infant his family was kidnapped by Confederate raiders and at Kentucky they were sold separately. Carver was sold to a family in Missouri where he got the opportunity to read and began to experiment with plants, pesticides, soil conditions, etc., and became known as the "plant doctor".
Coming to his invention of process of producing paints and stains, his main motive was to produce it from clays, as clays are found in many sections of the country of a variety of colour and by choosing proper colour, with the help of his invented process a large variety of colours of pigments, fillers and stains for treating wood or other materials can be produced.
To carry out this process the desired clay having a high percentage of iron can be treated by any of the well known processes for refining the same and can be reduced to a finely divided condition. When the clay becomes substantially free from lime or any similar alkali and suitable to carry out the process, it can be reduced to a gelatinous condition which can be treated with acid. For this purpose taking as a basis a quantity of 25 pounds of clay free from sand or other objectionable substances, 25 pounds of commercial sulphuric acid and 25 pounds commercial hydrochloric acid may be added to the clay, with three pounds of clean scrap iron of any kind, iron turnings being a desirable form for the iron.
The clay and iron are put into an acid-proof vessel which is capable of withstanding heat, as for instance a porcelain vessel. The acids are added with enough water to make a thin paste. The substance is then boiled slowly, until the iron is dissolved and the whole mass assumes a uniform color. Water free from alkali is then added, sufficient to substantially double the volume, when the solution is well stirred and allowed to settle for about five minutes, for the purpose of settlement of coarser portions.
The material remaining in suspension with the liquid is then decanted into shallow acid proof vessels and the remaining coarse and insoluble material is thrown away. The material thus secured is utilized as a base for subsequent steps, the nature of which, as well as the nature of the clay first taken for treatment may be chosen to vary the color of the resultant products.