TODAY'S PATENT – CONTROL SYSTEM FOR WELDING HELMET LIQUID CRYSTAL LIGHT SHUTTER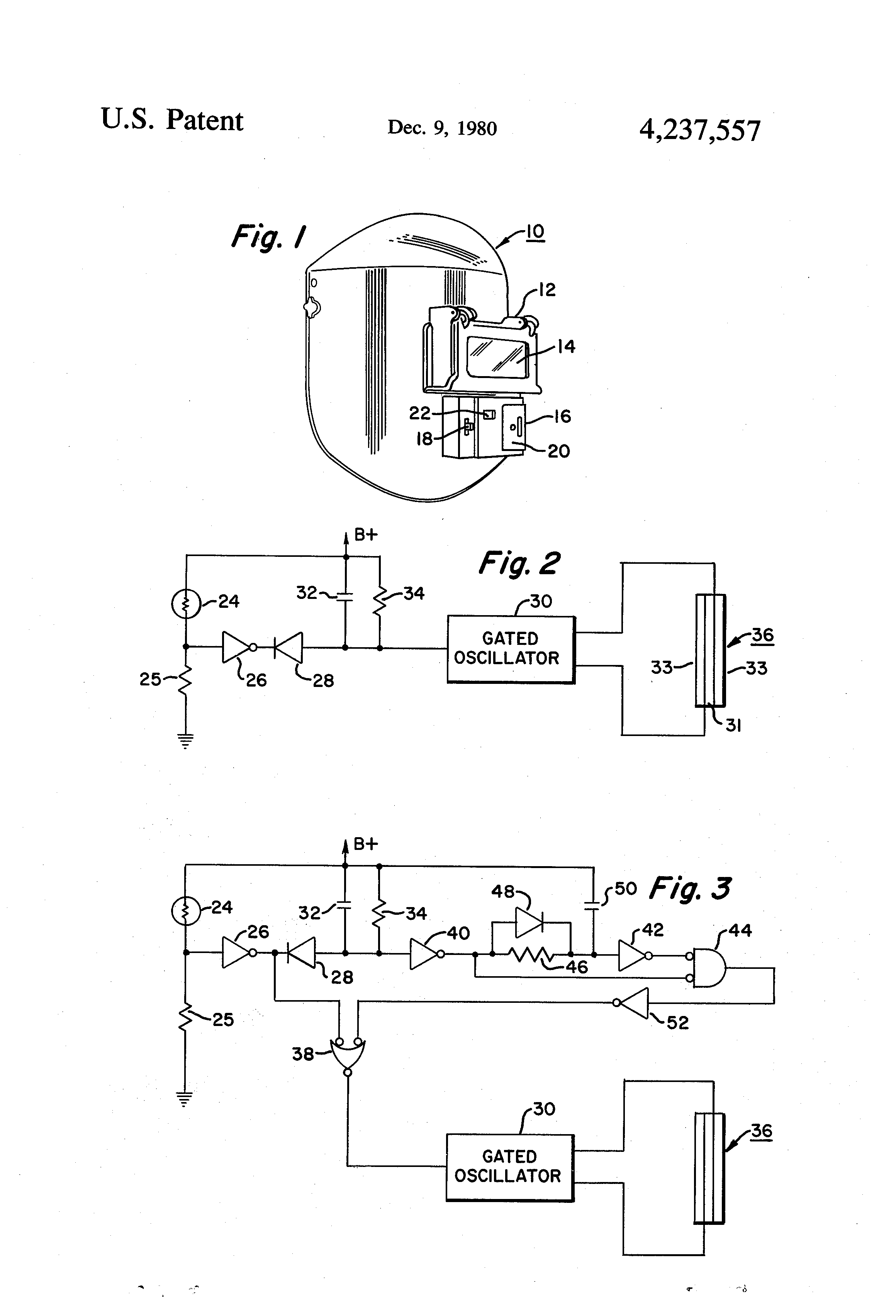 Mack Gordon's invention, "Control system for welding helmet liquid crystal light shutter" bearing the patent number US4237557A was patented by the USPTO on 9th December 1980.
The present invention is particularly adapted for use in liquid crystal welding helmet lens. Such protective lenses comprise of a layer of nematic liquid crystal material sandwiched between opposing parallel plates coated with transparent conductive films. The faces of the plates in contact with the liquid crystal material are treated so as to affect the twisted nematic structure.
During a welding operation, the welding arc is sensed by a phototransistor or other wave energy sensing device. The momentary flash which the welder observes when an arc is initially struck presents special problems in the cause of aluminum welding. As the Electric welding of aluminum requires techniques different than those for conventional steels, the present invention is an improvement provided for the welder to avoid such problems.