TODAY'S PATENT – DEVICE FOR ATTACHING AN EYE SHIELD TO A CAP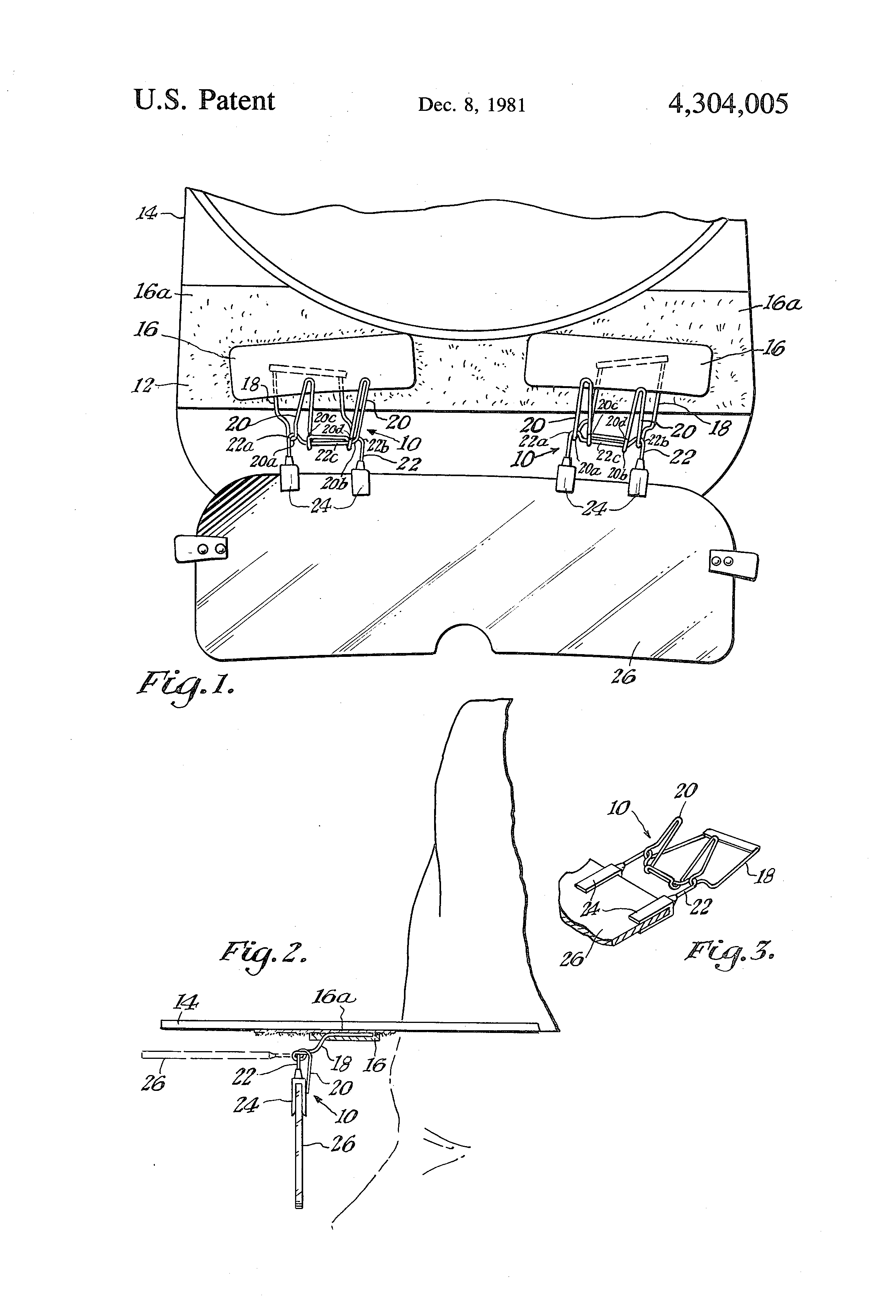 There are a variety of eye shields, lenses, sunglasses, or the like that can be readily detached or interchanged with each frame or frame in recent times. In relation to this, we will talk about the invention of Clifford L. Danley, Sr., the "Device for attaching an eye shield to a cap" (US4304005A) which was patented by the USPTO on 8th December 1981.
This invention relates to a device for attaching an eye shield, glasses, sunglasses, corrective lenses, or other types of optical device to a hat or cap, and specifically to an improved supporting device that can be readily adjusted to fit a particular individual on any type of cap. There were several drawbacks in the prior art devices, where either the cap permanently damaged or the eye shield itself gets damaged.
One of the tremendous advantages of the present invention is that the fabric fasteners along with the underside of the cap visor can be positioned at any desired location to the wearer's eye, quickly and firmly. This device can also be used with any type of headgear hat in any material.