Today's Trademark- Boeing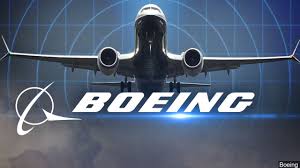 The Boeing Company is an American multinational company that globally designs, produces, and sells aircraft, rotorcraft, rockets, satellites, telecommunications equipment, and missiles. Leasing and product support services are also provided by the company.
Boeing is among the largest manufacturers of aerospace worldwide. Based on 2018 revenue, it is the second-largest defense contractor in the world and is the largest exporter by dollar value in the United States.
The Dow Jones Industrial Average includes Boeing stock. In Delaware, Boeing is incorporated.
On July 15, 1916, Boeing was founded in Seattle, Washington by William Boeing. The current corporation is the result of the August 1, 1997 merger of Boeing with McDonnell Douglas. Then Philip M. Condit, Boeing's chairman, and CEO assumed those roles in the combined business, while Harry Stonecipher, McDonnell Douglas' former CEO, became president and CEO.
The trademark of this company was registered in USPTO bearing registration number 882041. The mark was registered on 9th December 1989.