TODAY'S PATENT – PORTABLE SWIMMING POOL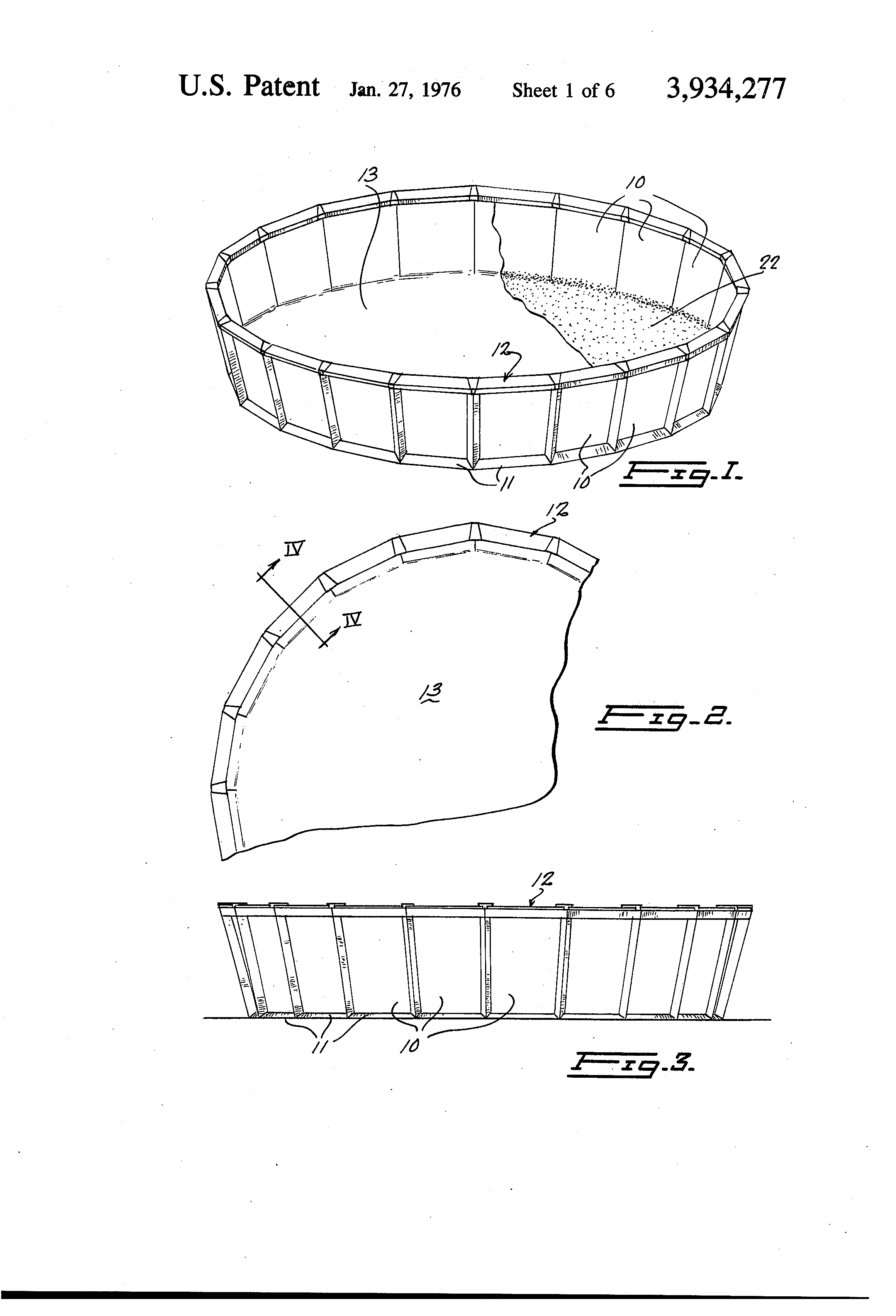 Portable swimming pools are makeshift swimming pools that can be dismantled and erected at intervals. In today's patent, we will discuss Richard L. Quirouette's invention, "Portable swimming pool" (US3934277A) by the USPTO on 27th January 1976.
The prior art invention consisted of metal sheets that can be removed by unbolting screws or hinges and be affixed according to the user's convenience. The drawback of this system was that complex tools, heavy machinery, and skilled personnel were required to operate these mechanisms.
The present invention tries to overcome the disadvantages where it can be erected or dismantled without the use of bolts, rivets, or welding. This invention can be used by unskilled people with the assistance of regular household tools. Further, this invention has a better base so as to increase its stability and durability.
Keywords: .