TODAY'S PATENT: BIFOCAL LENS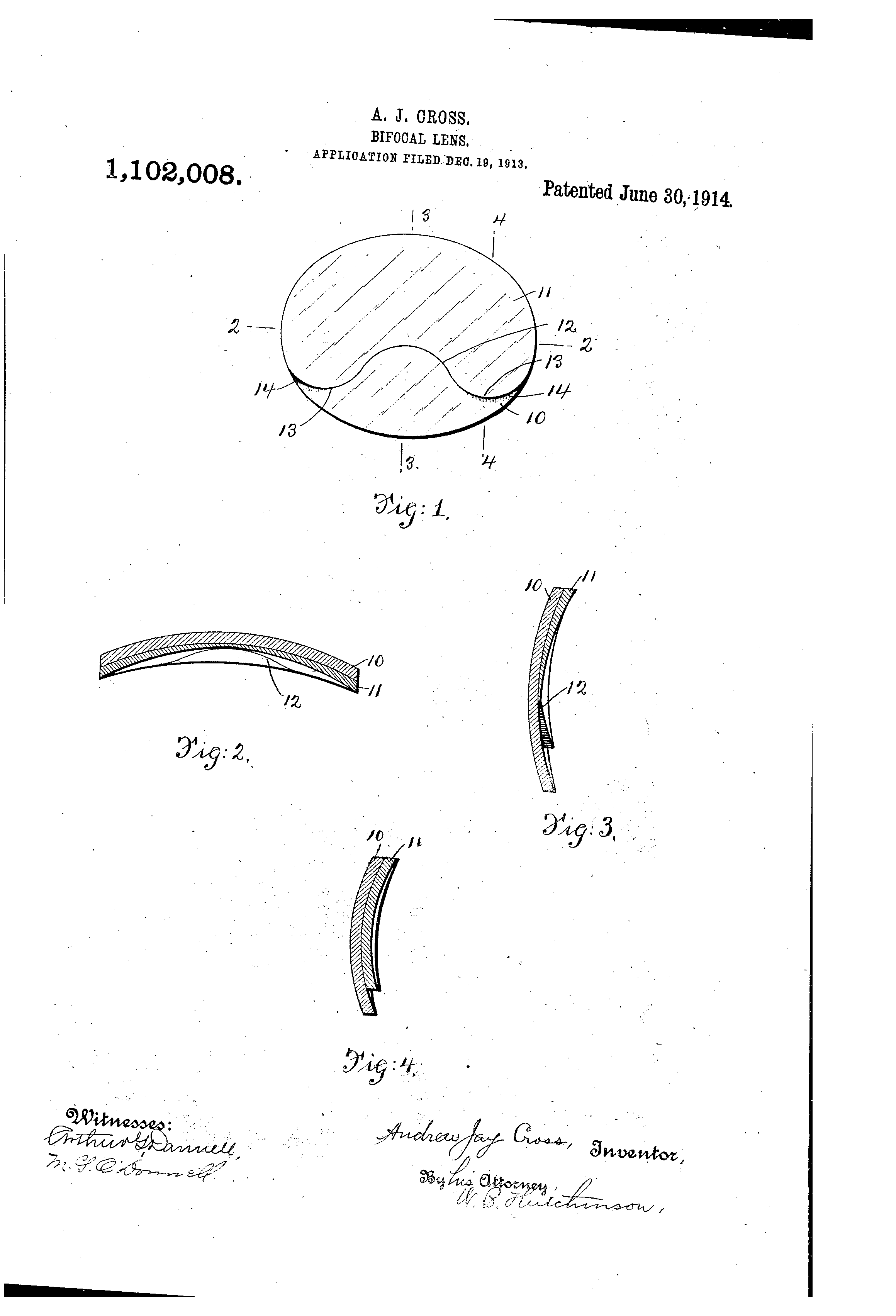 Bifocal Lens has two different areas of vision correction, helping in distant vision as well as close vision. Andrew Cross came up with an invention which improved the existing bifocal lenses. Andrew Cross was granted patent over his invention by USPTO on June 30, 1914 with patent number US1102008. Today, on this date, we are honouring this invention by presenting "Bifocal Lens" as our "Today's Patent".

Cross' invention included creating lens which have wider to the reading or close vision member created by using the process of solid grinding instead of fastening a positive segment to the distance glass. The bifocal lens was to be formed by grinding a single glass so that the upper portion would be modified for distance vision, and the lower portion for close vision.
By Lex Protector ')}