TODAY'S PATENT- LUNAR LANDING FLIGHT RESEARCH VEHICLE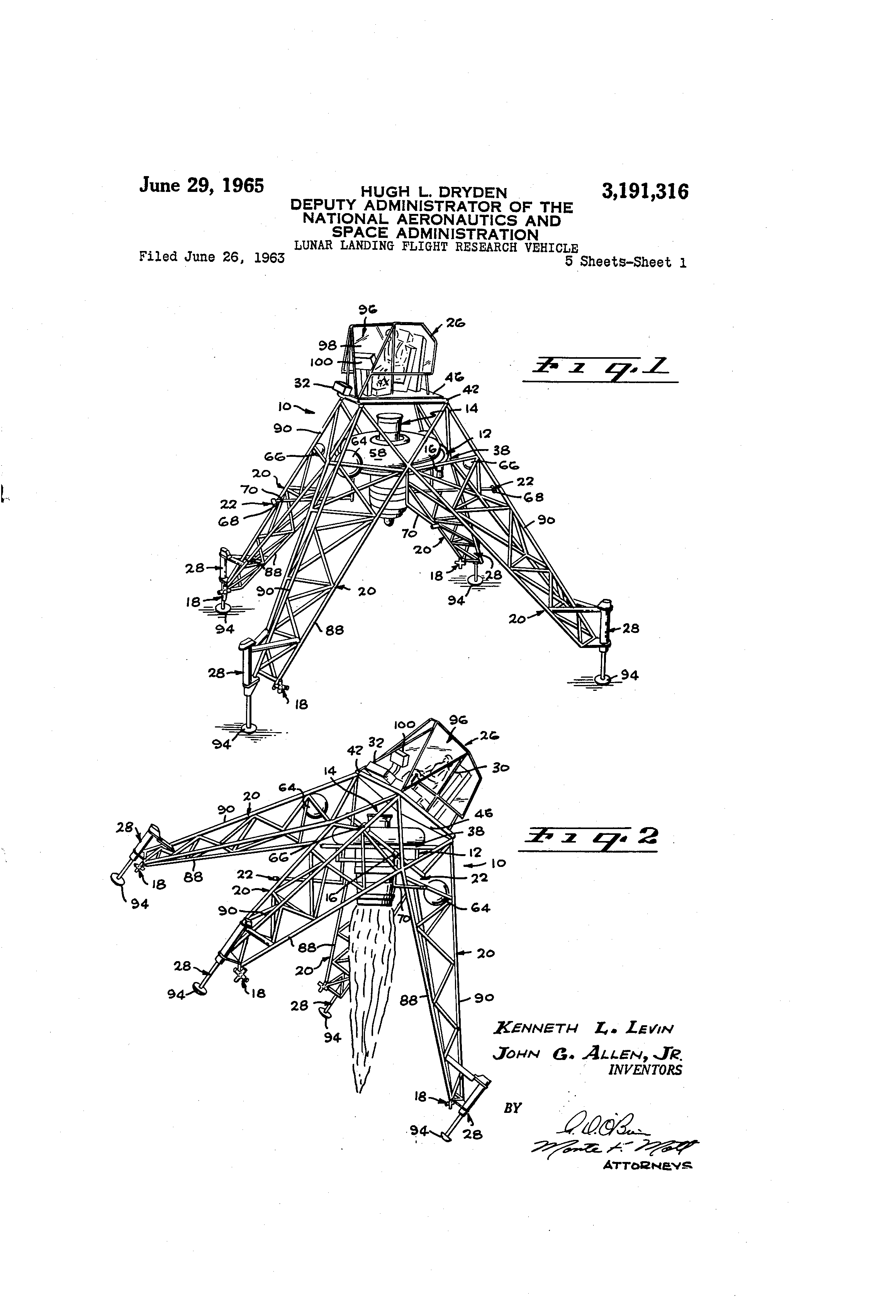 Initial years of Cold War witnessed Space Race between USA and USSR. During the Space Race, a lot of new inventions and improvements related to Space Technology happened. One such invention was Lunar Landing Flight Research Vehicle. The patent for this invention was granted to Hugh Dryden by USPTO on June 29, 1965 with patent number US3191316. To honour this landmark invention in Space Exploration, we present "Lunar Landing Flight Research Vehicle" as our "Today's Patent".

Hugh Dryden was NASA Deputy Administrator for more than 7 years. Dryden's invention included a flight research vehicle for simulating flight in a lunar environment. The vehicle would have a main lift engine, lift rockets, vehicle and engine attitude controls, landing gear structure fit for lunar landing, and safety and recovery system.
By Lex Protector  ')}