Today's Patent – PERIPHERAL VIEW BLINDERS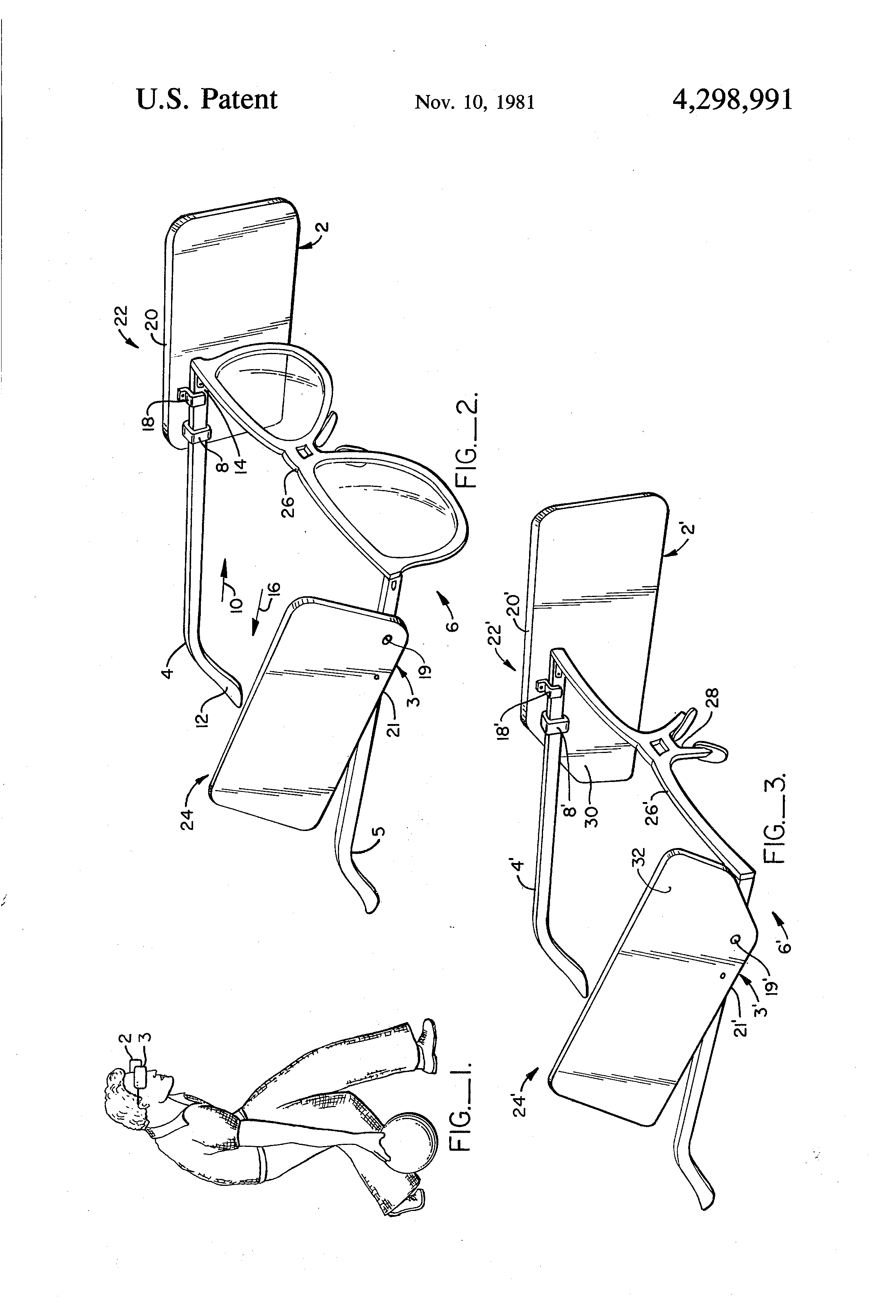 When we talk about bowling, being a fun recreation, there exist two key factors namely concentrations and control for a successful outcome. As the bowling alleys are typically large with a number of lanes adjacent to each other, many bowlers do get distracted by the action of persons in the adjacent lanes during their game. This refers to a peripheral vision where one can see everything on both sides without turning his head sideways.
The present invention "Peripheral view blinders" (US4298991) was patented on November 10th, 1981 in the USPTO, invented by Angello Recenello. There were protective eyeshades and shields invented which did not reduce the problems caused by the peripheral vision. In order to hinder such issues, the view blinders served as an improvement for the prior art. It is pivotally attached to each temple piece of an eyeglass-like frame which can be used as an eyeglass by people.
This invention aims at blocking the peripheral vision or leaves it unobstructed as desired. In the case of the latter, the user can quickly rotate the shields out of the way.