Today's Patent – PROTECTIVE GARMENT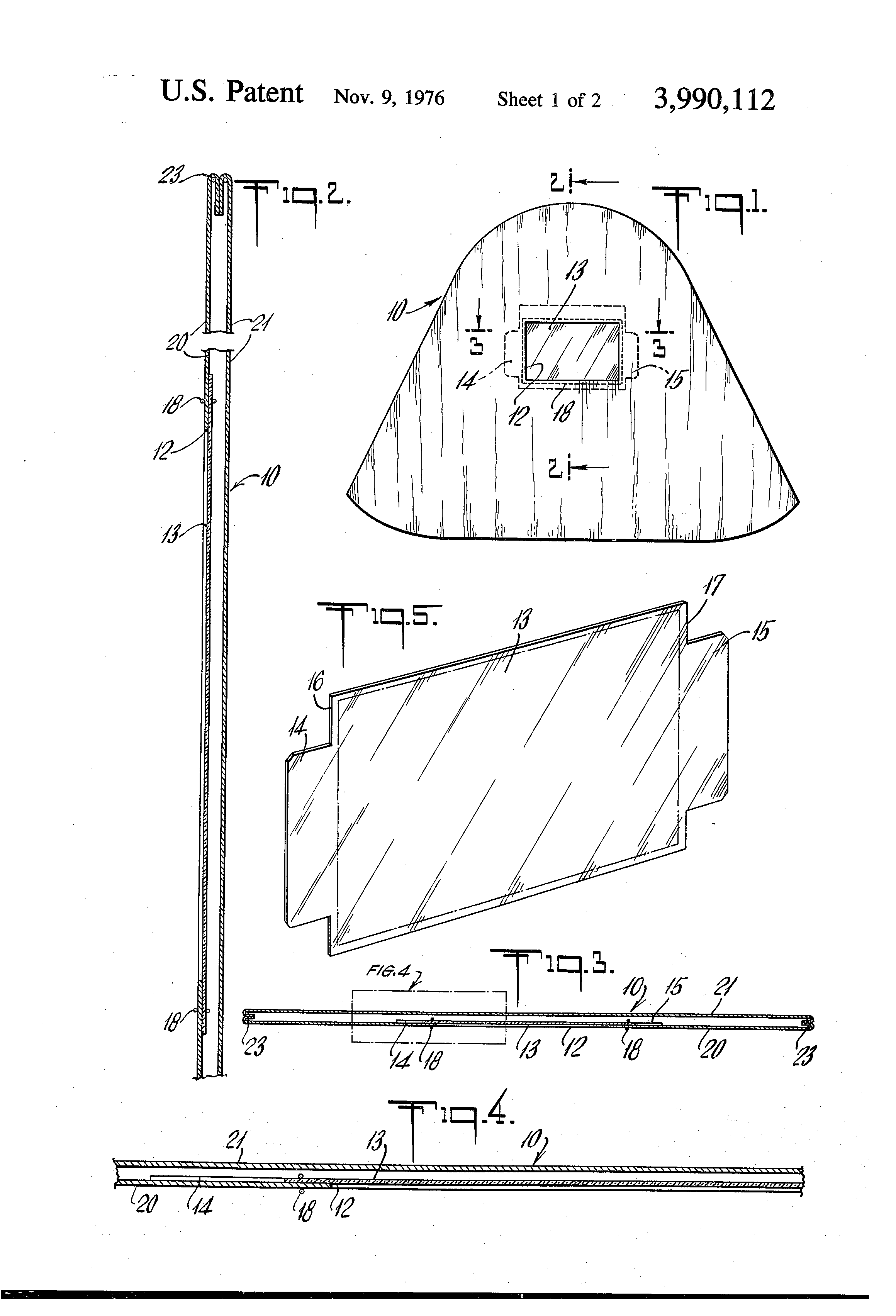 Protective clothing is designed to protect us from hostile environments, for instance thermal, biological, chemical, or ballistic. The "Protective Garment" (US3990112) invention was patented on 9th November 1976 by Joseph Anthony Ciffolillo in the USPTO.
The present invention relates to protective garments particularly, a unique hood that is used in combination with a body exhaust helmet utilized in a total body exhaust system.
This type of body exhaust system has been used before during surgical procedures when it is necessary that any contaminants on the body or in the exhaled breath of a surgeon and his assistants be totally prevented from contacting the patient.
In the previous system, the body of the operator was entirely enclosed within a one-piece gown that did not prove to be effective in preventing the contaminants from leaving the body of the operator.
The present invention consists of a unique helmet structure that provides an extremely lightweight component, virtually eliminating the possibility of any airborne particles escaping the head and shoulders of the operator.
Also, the new hood of this invention can be used in combination with a conventional surgical gown and maybe donned and doffed readily than the complete gown and hood system which it might be in use as of now.