TODAY'S PATENT – HONEY SUPER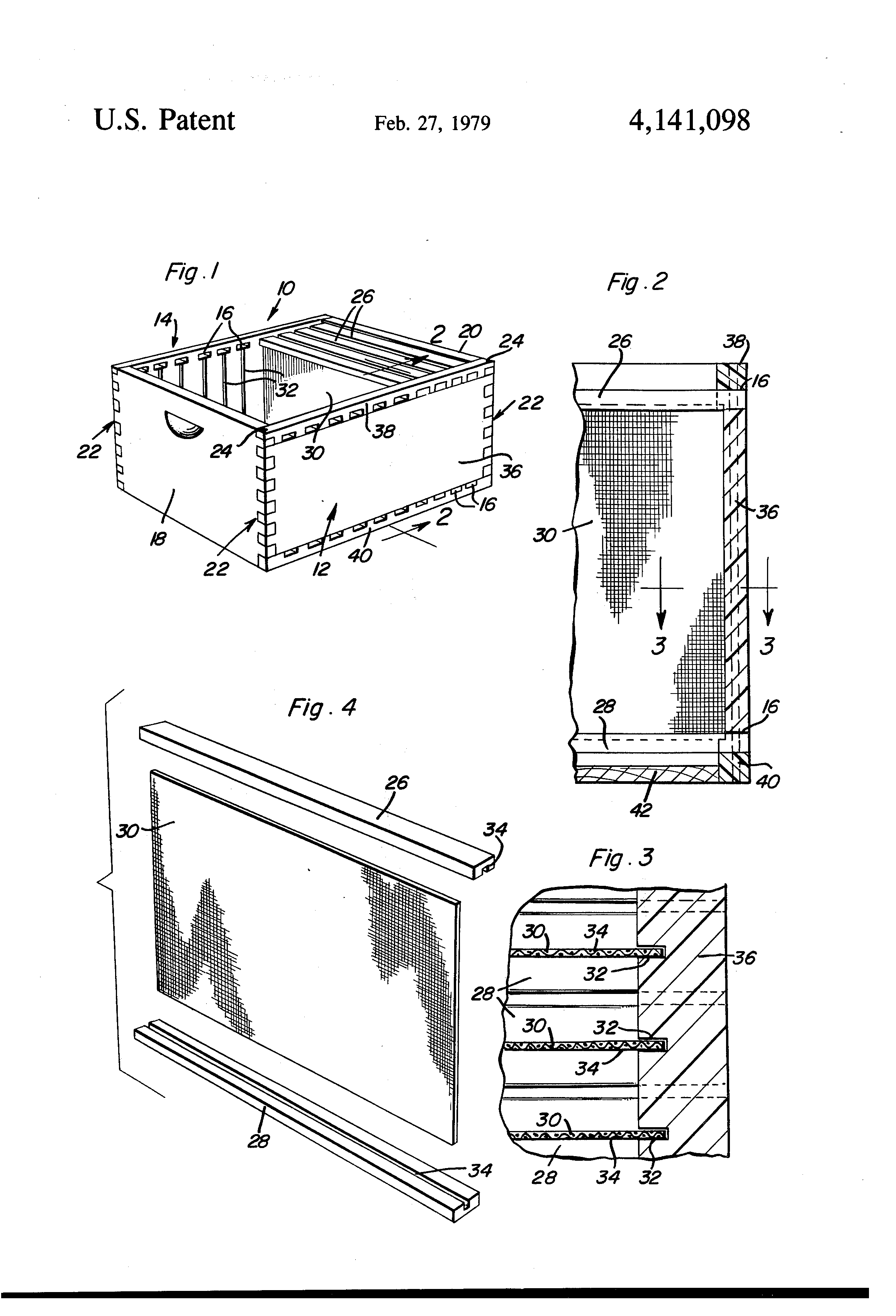 The terms "honey super" and "hive body" are used by beekeepers to designate sections of beehives that can be added to or subtracted from a bee colony. In today's patent, we will discuss Vernon C. Culhane's invention, "Honey super" (US4141098A), which was patented by the USPTO on 27th February 1979.
This invention relates to honey super construction wherein the comb frames are integral to the framework of the honey super. These comb frames are removable so that the conditions of the nest can be readily examined. The synthetic resins permit molding of certain parts in the honeycomb frame which was not economically feasible previously.
The present invention is a construction that is less expensive and requires fewer parts than conventional honey is super. It is easier to handle and facilitates a smooth honey extraction process.