Today's Patent- Repeating Alarm-Clock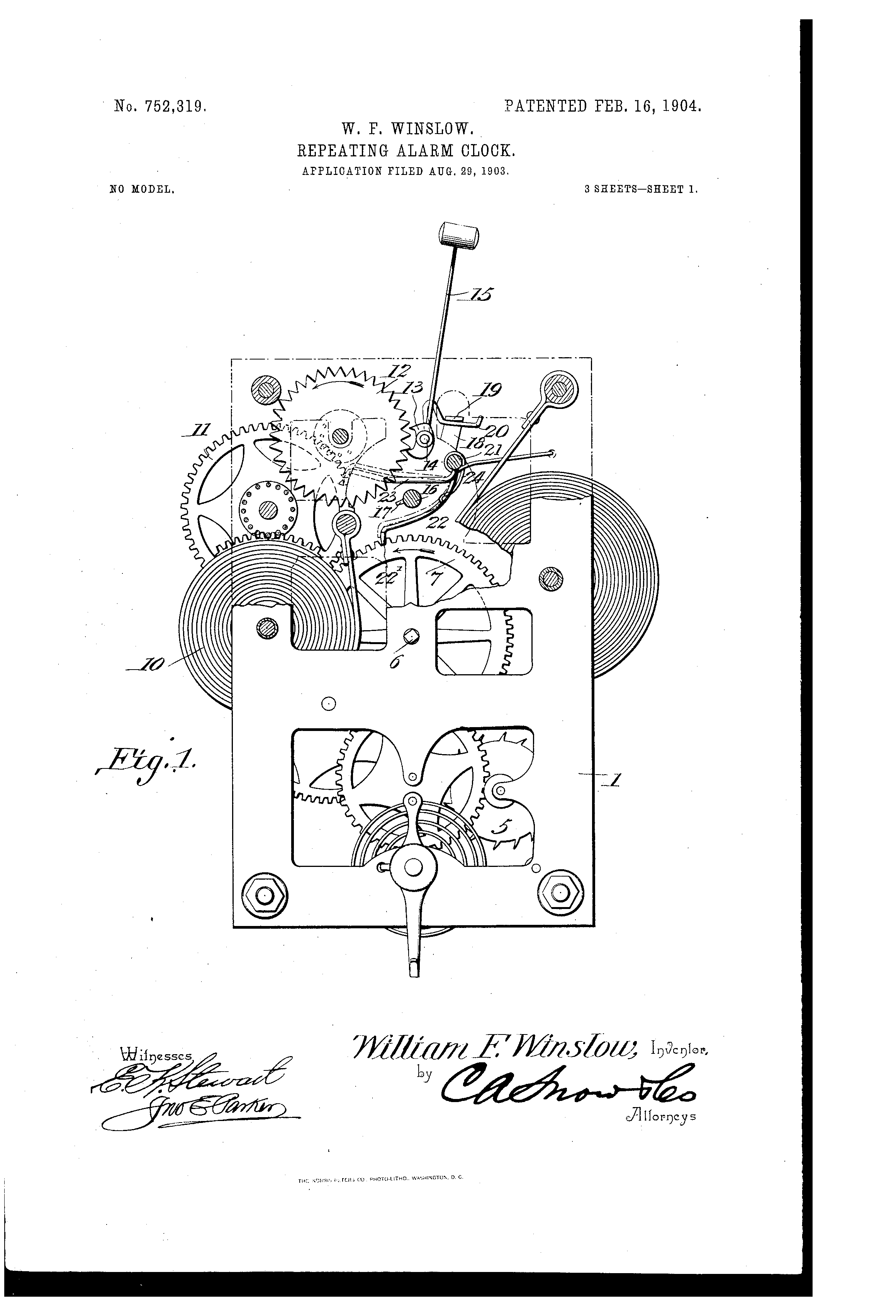 An alarm clock is an object which is used for alerting certain time set by the people using it. The main function of these clocks are to awaken people from their night's sleep or day time naps or sometimes can be used for other purpose also.
The alarm tone can be of many types: some use vibration, some use light and most of the people use some sort of sound or music. Nowadays anything like our own voice or any kind of music can also be used. With the advancement in technology snooze system i.e any number of time can be set for a repetition of the alarm and at any time interval.
A new type of alarm clock was invented by WILLIAM FLETCHER VINSLOW, with certain new advancement and improvements in it. This invention basically relates to certain new improvements in alarm-clocks, and especially to that kind of clocks in which the alarm is sounded intermittently. The invention got patented on 16th of February 1904 with patent number US752319A.
A further motive of the invention was to provide a means for regulating the intermittent movement of the clapper so that the intervals of ringing will be uniform.
By Lex Protector ')}