Today's Patent- Dish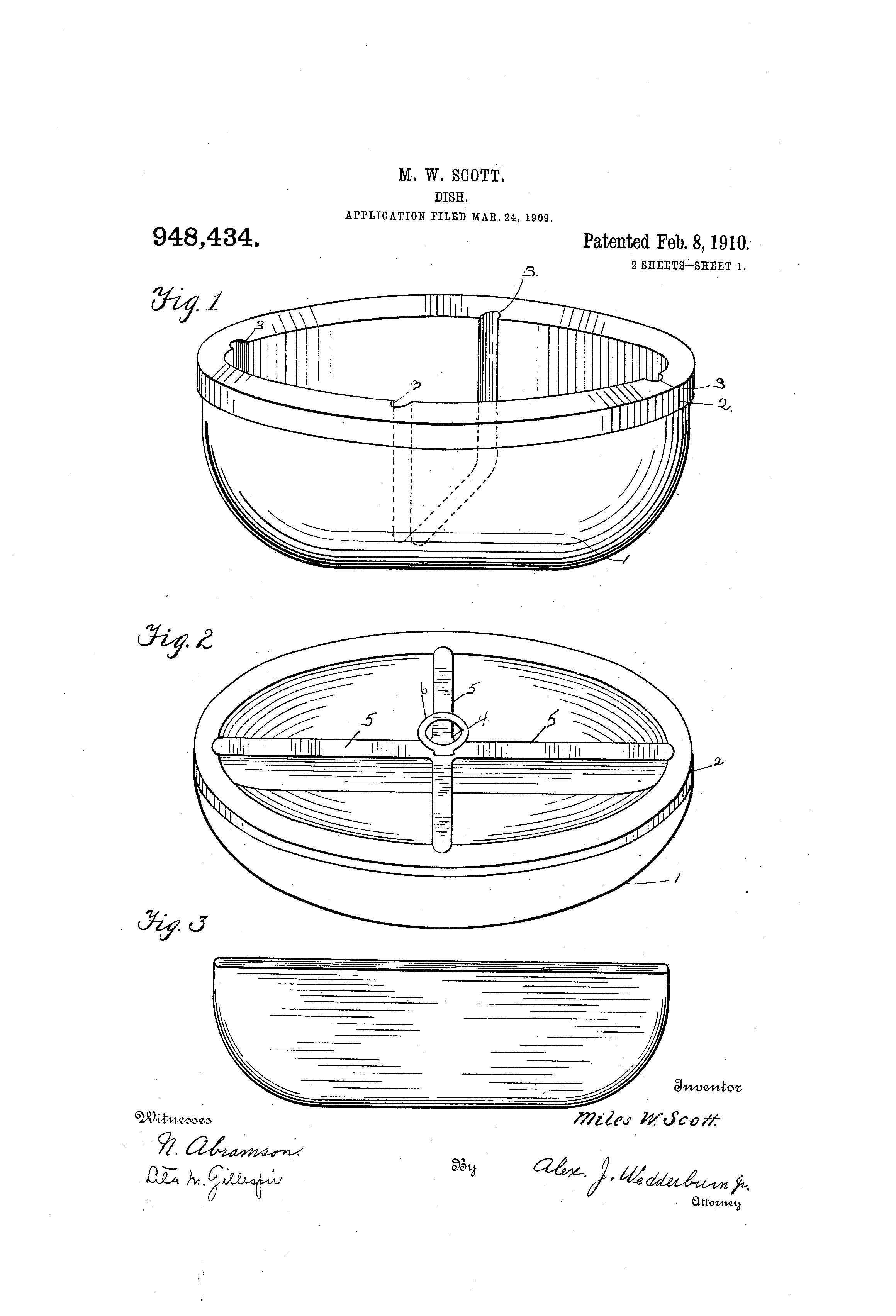 When we hear the term "dish" the first thing that strikes into our mind is food. To look attractive we put on nice clothes similarly to make the food presentable, dishes are the most important things that add value to the foods served. Dishes can be of any type: it can be a plate, a bowl, glass etc and can be made out of steel, glass or even wood.
Nowadays, plastic dishes have achieved an amusing position in the market.
A citizen of the United States, MILEs WV. Soon residing at Adamsville, in the county of J Jefferson and the State of Alabama, have invented certain new and useful Improvements in Dishes. This innovation relates to enhancements in bowls and embraces the construction of a bowl provided with new means for partitioning the same into a number of compartments.
One of the main objectives behind this invention is that it can be easily used in both ways with the partition or without any partition according to the will and requirement of the user. For this, a patent application was filled on 1909-03-24by Miles W Scott and which got patent on 1910-02-08 with serial no 485,427.
By Lex Protector ')}