Trademark of the Week- Domino's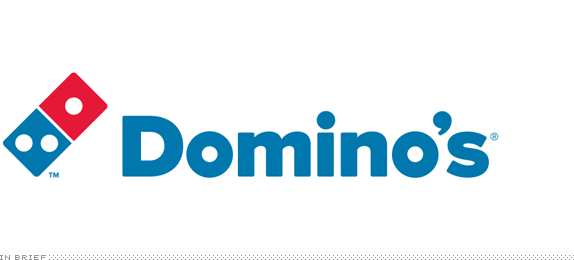 Of late, the statistical database enunciates that the preferable delicacies of today's modern society starts from pizzas, burgers and ends up at noodles & momos. So, Pizza has become the highest opted food item across the globe.
Pizza having its source of origin from the streets of Italy has made its stance at every nook and corner of the cities across the globe. There have been many players in the fray, but the driving protagonist who has made 'Pizza' a public figure in every individual's mind and soul is "The Domino's".
Tom Monaghan, being the father of the domino's, started his business in the year 1960, by opening his first outlet in Ypsilanti, Michigan, US with the then name "Dominick's". Later in the year1965; he changed its name to Domino's Pizza, Inc and within a gap of 18 years, in the year1983 Domino's Pizza International successfully opened its 1,000th store across several cities of the world
.Domino's Pizza Inc. validated its existence as the world's leader in pizza delivery and began trading common stock on the New York Stock Exchange (NYSE) in July 2004.Presently, Domino's Pizza operates over 10,000 stores worldwide in more than 70 markets and delivers more than 1 millions pizzas a day USA alone.
Their overarching objective is to feed the power of the possible and for that it holds its commitment by bringing fun, happiness and convenience to the lives of its consumers by delivering delicious pizzas at their doorstep.The motto of Domino's itself says that Sell more Pizza, Have more FUN!.So, the journey from a single outlet to the creation of an empire in the world of restaurants cuisines and food chains worldwide;makes Domino's pizza the Trademark of the week and has received registration and protection from USPTO having registration no:1166751.
By Lex Protector  ')}