Today's Patent-METERING SYSTEM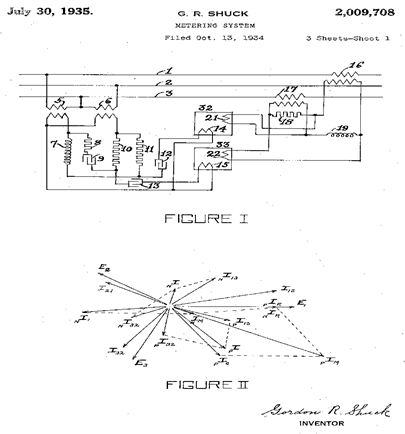 A metering system includes all the devices used to measure and record the electric energy or the flow of air. This meter also helps in measuring the speed and volume and mass of the material. Gordon R. Shuck received his U.S. Patent for the invention, 'Metering System' in the year 1935.
His work is an improved version of the invention where there is a measurement of power and energy in a positive and negative sequence relating to the alternating current systems.
Each system has a valuation of watts in the present innovation. It is a combination of a three-phased system as well which are connected to the two potential transformers and eventually the conductors of the said system are fixed to it as well. This system also helps in metering the positive and negative sequence components of the power simultaneously.