Today's Trademark- Columbus Foods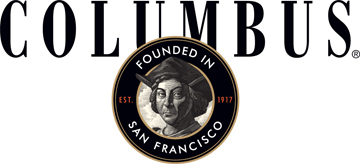 With the moto of "Crafted, Not Contrived", Columbus Foods Company was formerly known as Columbus Packing Company. The company was founded in 1938 and is based in Des Plaines, Illinois.Columbus Foods Company produces, processes, and packages commodity vegetable oils in the United States and internationally.
Its products include salad and cooking oils, solid shortening products, liquid shortening products, bakery oils, organic oils, specialty oils, lecithin, balsamic vinegar, industrial products, soap making base oils, and vegetable glycerin soap bases. The company serves commercial food processors, ink makers, diesel fuel users, soap makers, food service distributors, cooking fans, bakeries, industrial users, specialty users, and more in the retail and food service industry.
Columbus Foods registered its mark on 2nd July 1965 under USPTO with registration number- 2587565. Being one of the most trusted brand for oils since years because of the qualitative products processed makes today's trademark.