Today's Trademark- KOGAS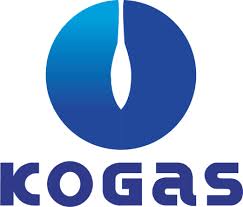 Korea Gas Corporation recognized by its acronym KOGAS was founded in the year 1983 by the Korean Government. At present, it has become the leading LNG-importing company in the world. Since the year 2018, Young-Doo Kim has been the acting president of KOGAS.
This South Korean public natural gas company operates four LNG regasification terminals and 4,824 km of natural gas pipelines in South Korea. It has become the largest floating production structure in the world only within 2 years of its start in 2018.
The company has a stake in the Prelude floating liquefied natural gas facility in Australia, along with investors Shell, Inpex Corporation, and CPC Corporation.
The trademark of this company was registered in USPTO bearing registration number 4239854. The mark was registered on 13th November 2012.