Today's Patent – HOT WEATHER HAT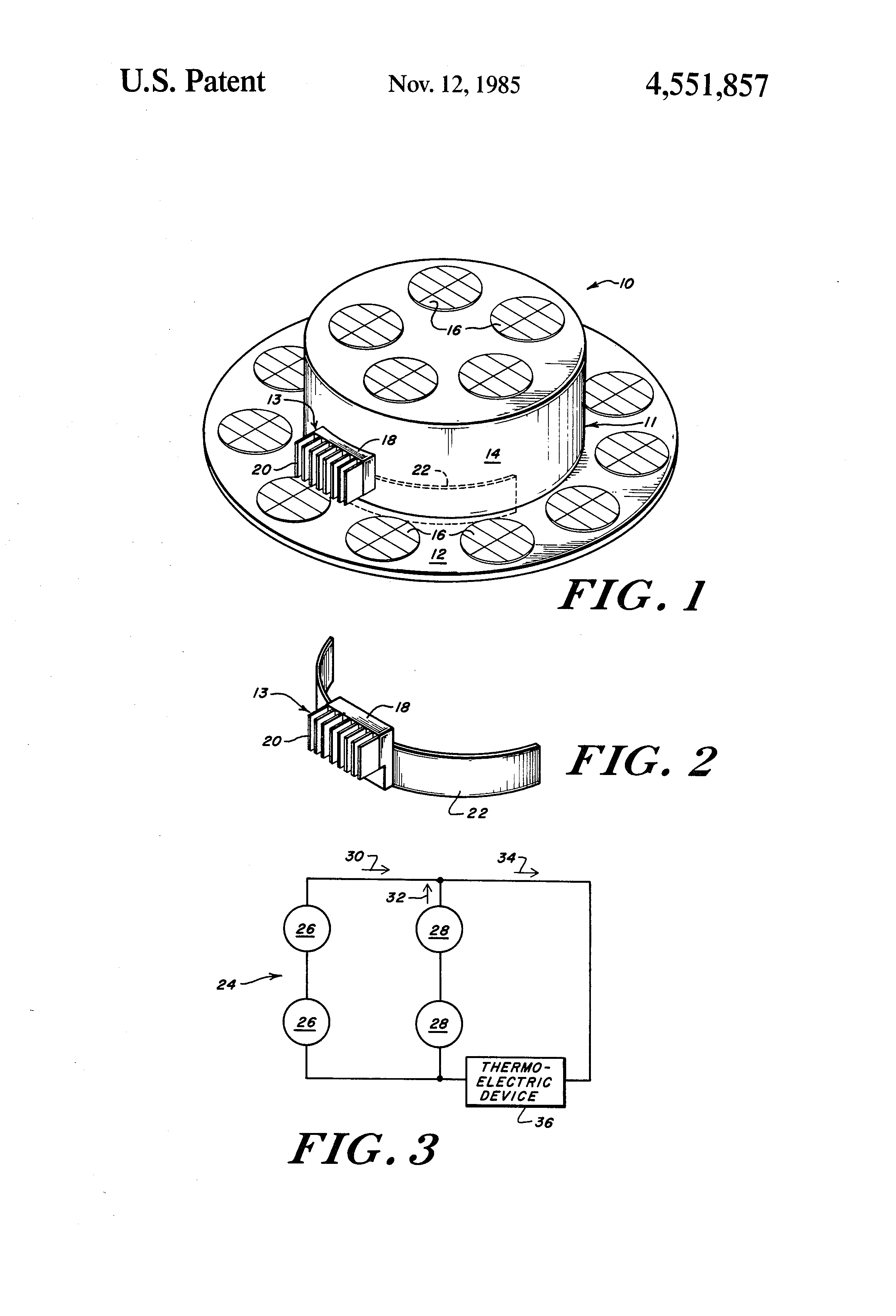 While we live in an era of developing science and technology, the roots of it were sowed during the 20th century itself. Aaron A Galvin was one such inventor who contributed to the enhancement of technologically useful resources and invention. He was granted his patent for the "Hot weather hat" (US4551858) on November 12th, 1985 in the USPTO.
The present invention provides a cooling effect to the forehead which aims at enhancing the comfort of the wearer. These hats provide the desired cooling action either by producing shade in a wide-brimmed variety or by promoting the circulation of air in a heat exchange relationship with the head.  The previous hot weather hats were often uncomfortable and limited by the available temperature differences.
As compared to the previous hats, the present invention, selects a localized region of the cranium to reduce the temperature of the blood, thereby cooling the body by circulation. It works in such a way where the cold side is in communication with the forehead of the wearer and the hot side is in communication with the surrounding air.