Patent of the week-Walking stick with IMU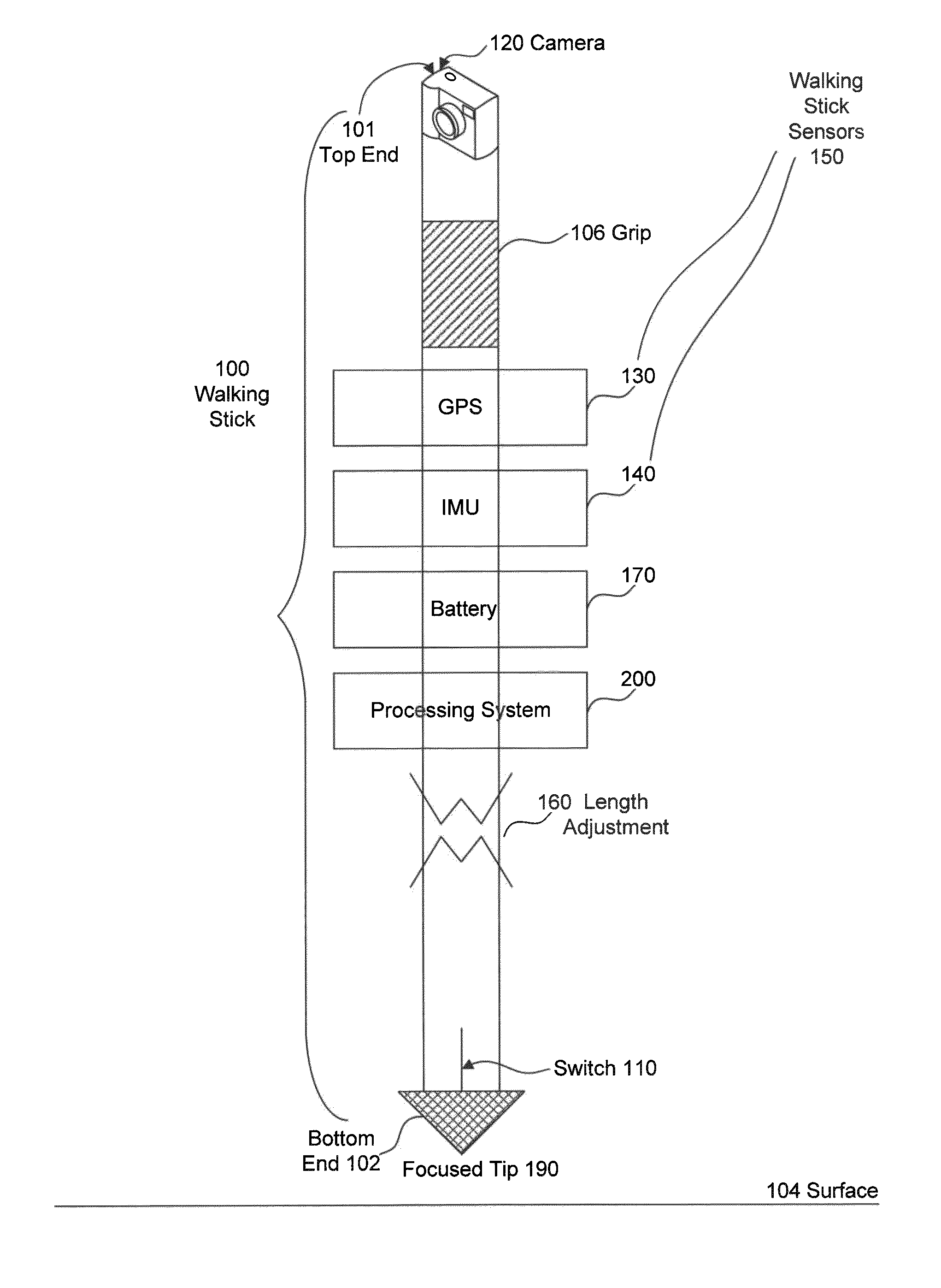 Walking sticks are helpful on rocky and uneven roads as it provides stability while walking on such surfaces. However, along with helping while walking, adding some technology, walking sticks may be used for other purposes.
On 18th June, 2013, a patent was granted to Daniel Jason Ratner and Russell Leigh Smith for a walking stick with IMU, bearing Patent number US8467674B1, where IMU stands for Inertial Measurement Unit.
The aim of the present invention was to allow taking pictures of the present environment and also get location records which could further be helped to create a virtual simulation of the area.
This walking stick comes with an environment image gathering feature. In this invention, an elongated member is provided along with one or more imaging sensors and location sensors.
It also has a switch in its bottom end, which has the force detector. The force detector helps detect that the elongated member has been touched to the ground and thereby helps the camera take pictures. These imaging sensors are cameras, which may be either analogue or digital or both, and it takes pictures of its surroundings whenever the stick touches the ground and also keeps records of its location.
The elongated member also comprises of a vertical grip area at the top of it to allow users to hold the member. It also has the feature of an anti-shock module and a vibration isolation module to improve the quality of images produced by the imaging sensors.
The length of the elongated member can also be adjusted, indirectly adjusting the camera. The image gathering and location system is supported by a processing system.
Overall this walking sticks come with several advantages, starting with providing stability while walking on a rocky or rough surface as well as facilitating crossing craggy lands, with the feature of providing a source of timing information in such sticks which results in providing signals while coming in contact with the rough surface each time regularly with intervals along-with the noticeable feature of gathering environmental images or images of surrounding, which can be used to create a virtual reflection of the area where a user of the walking stick has walked through.