Today's Patent-DESIGN PATENT ON STATUE OF LIBERTY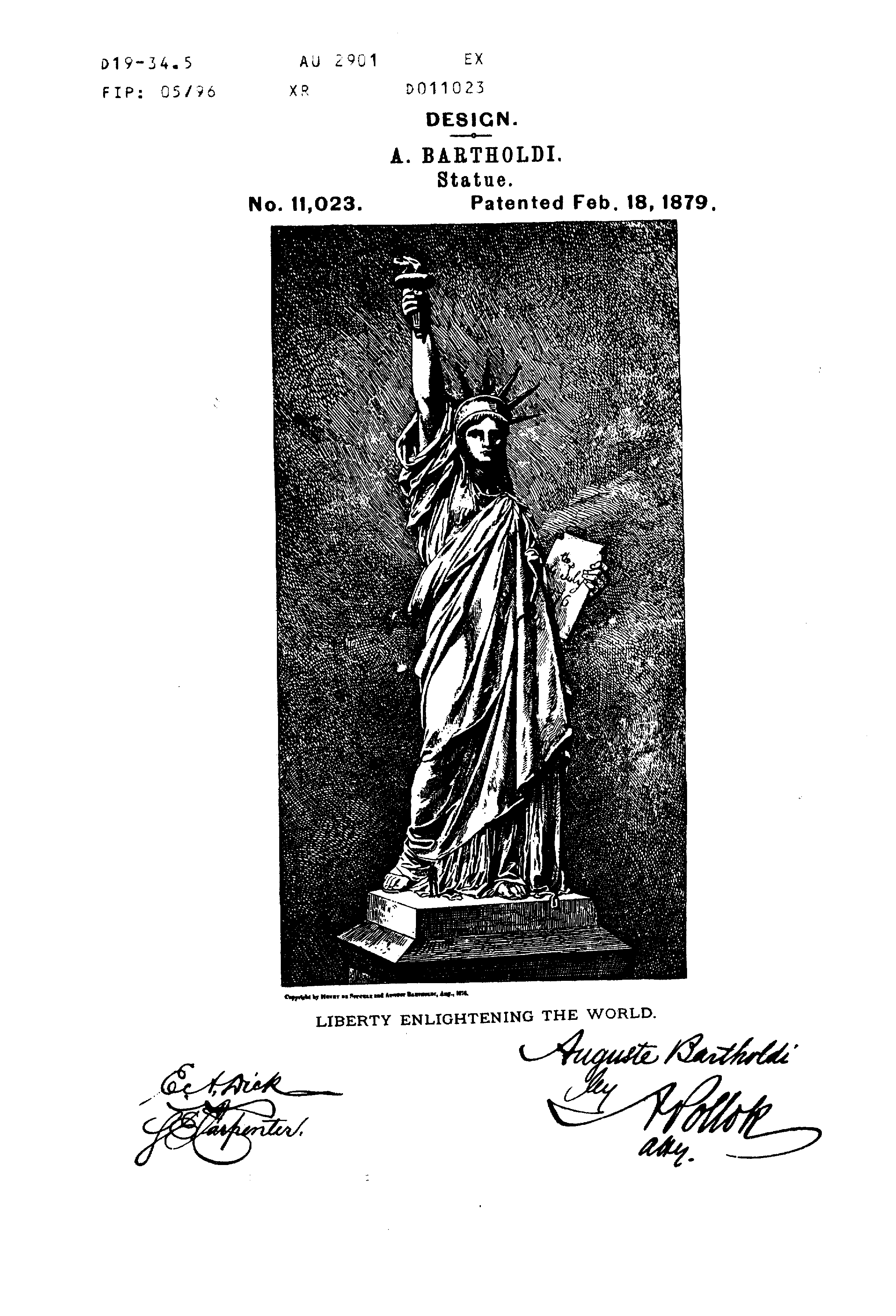 The Statue of Liberty is a monumental sculpture which is located on Liberty Island, in New York City. The statue was designed by French sculptor Auguste Barthold on 28th october 1886. It was a gift of friendship from the people of France to the United States and is recognized as a universal symbol of freedom and democracy.
It is the statue of a female figure holding a torch and book which represent attributes of wisdom. The statue is a classic example of neoclassical architecture – ie. a hollow construction of thinly pounded copper sheets (2.4 mm thick) laid over a steel framework. Bartholdi basis of the design was influenced by Roman goddess Libertas, the Roman goddess of freedom. The statue is an architectural design and it got a patent number USD11023S.
By Lex Protector ')}