Today's Patent- Knitting Machine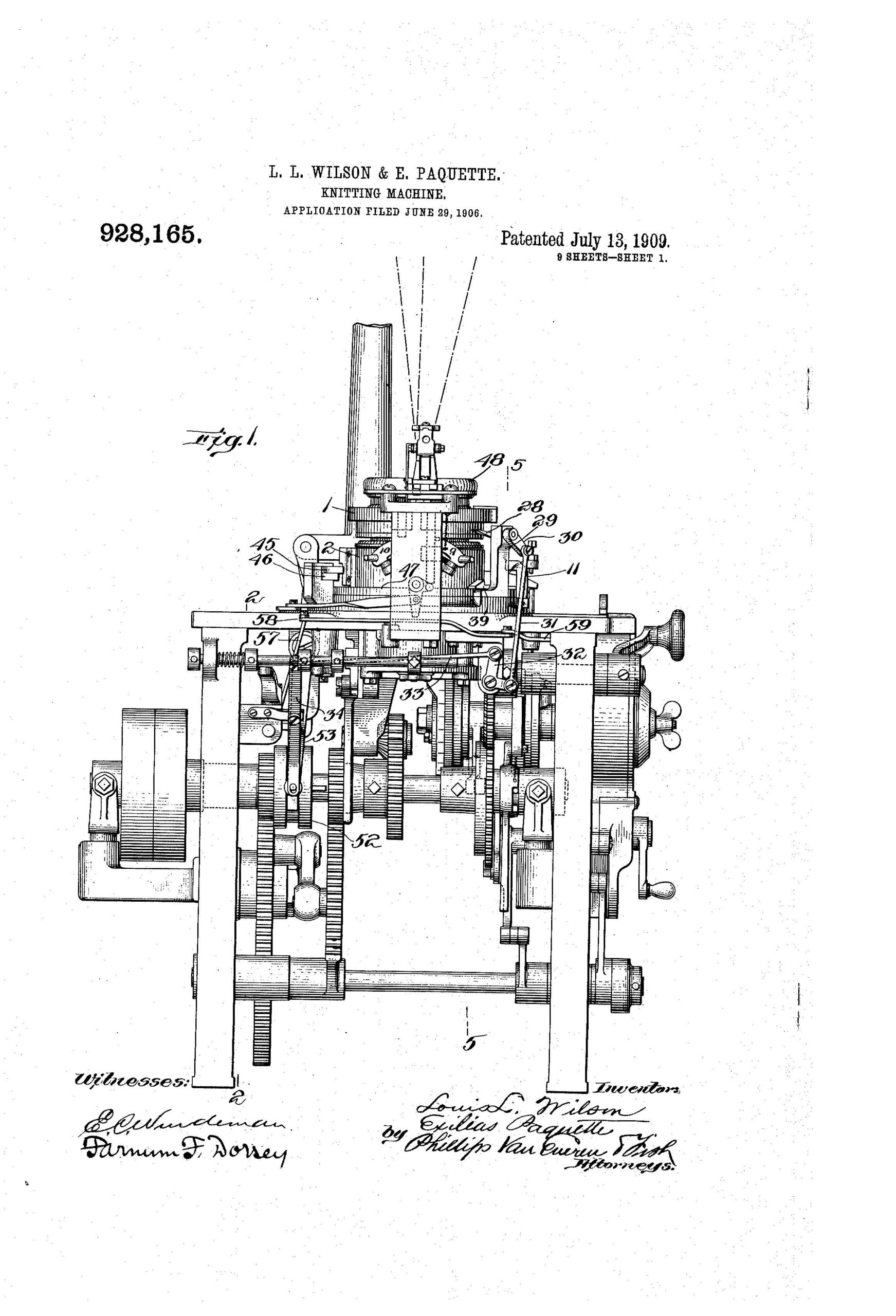 "Knitting Machine" is an age old invention, invented to make knitting an easy task. On 13th July, 1909, Louis. L Wilson and Exilias Paquette got Patent protection over their Knitting Machine with Patent number 928165. The protection was granted by USPTO. We are remembering this invention and the inventor by making it our "Today's Patent".
This was an improvement in the already existing knitting machine. In this invention the needles are mounted in a circular series and are operated by cams and controlling devices. The object of the invention was to bring improvement the then existing "Knitting Machine". Particularly to the latch-needle system to make the system of knitting more rapid.
By Lex Protector  ')}