Today's Trademark- NIKKO TOYS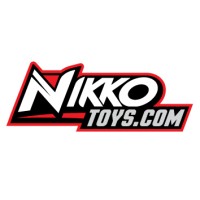 Nikko Toys Ltd. is the World's largest Toy company that manufactures Radio Controlled Light and Sound Vehicles of Premium Quality.
Nikko R/C was established in the year 1958 in Japan and in 1977, it opened Manufacturing Plants Globally in the United States, Australia, New Zealand, etc. Nikko Toys Ltd. manufactures and Designs Toys for famous Brands like Road Rippers, Rhino Construction, Nikko R/C, and Machine Maker.
Nikko Toys Ltd. primarily focuses on Designing, Innovating, and Manufacturing State of the Art high-end Radio Controlled toys and Light and Sound toys. The Company headquartered in Hong Kong has offices globally and is committed to the highest level of Quality in toys.
The trademark of this company was registered in USPTO bearing registration number 1222722 on January 4, 1983.