Today's Trademark- Sierra Bullets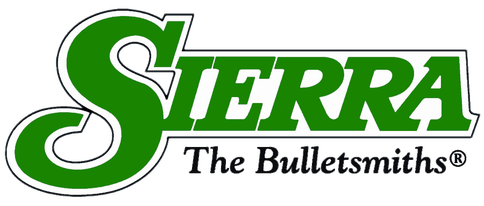 Sierra Bullets is an American Company that specializes in manufacturing precision bullets for Firearms. The Company was founded in the year 1947 in California.
Currently, Sierra Bullets operates a 20,000 square foot Manufacturing and Storage Warehouse and in 2020, Sierra Bullets purchased Barnes Ammunitions. Sierra Bullets is one of the first companies to incorporate CADD precision design and the materials of the highest quality are used in the manufacturing process. Sierra Bullets aimed at designing and manufacturing High-end Precision Bullets made of Gilding metal Lead Alloys.
The Company mainly manufactures different types of Rifle Bullets and Handgun Bullets which are created specifically for certain activities. The Company aims to maintain consistency in the precision and Accuracy of their Bullets and the Manufacturing Process.
Sierra Bullets tests all the parts of the Bullet thoroughly and has different Mechanisms and Processes so as to manufacture and experiment with the Bullet Jacket, the Bullet Core, and the Assembly afterward.
The trademark of this company was registered in USPTO bearing registration number 1145464  on January 6, 1981.