Trademark of the week- Longines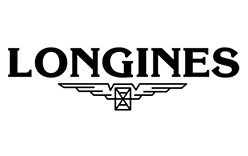 Longines is a Swiss Company that Manufactures Luxury Swiss Watches. Longines was established in the year 1932 and slowly the Company innovated their Clocks and watches which gained immediate recognition. The Company in 1978 developed the Chronograph movement so as to function as a timer and it was used in Equestrian sports widely.
From 1983 onwards Longines is a wholly-owned subsidiary of the Swiss Swatch Group. The Trademark or Logo of Longines i.e., an inverted Hourglass with wings is the World's oldest unchanged Registered Trademark in use.
Longines started gaining its Reputation in the Sports Industry and the Company started to sponsor multiple Sports Championships.
Longines also started its Ambassadorship Programme which was unique. Longines is designated to be one of the Pioneers and Innovators in the Swiss Watch Industry and the World due to their high-end precision and technology.
The trademark of this company was registered in USPTO bearing registration number 1377147 on January 7, 1986.