Today's Trademark-Saint Laurent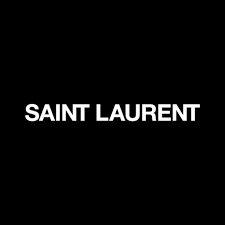 Founded in 1961, Yves Saint Laurent is one of the most prominent fashion houses of the 20th century. Originally a House of Haute Couture, Yves Saint Laurent revolutionized modern fashion in 1966 with the introduction of luxury ready-to-wear under the name Saint Laurent Rive Gauche. The brand was named after  Yves Saint Laurent who secured a reputation as one of the 20th century's foremost designers and personalities.
Saint Laurent's status as a leading fashion House is fully established and recognized, with a very distinctive identity and strong codes that are perfectly identified and made relevant to our time. Saint Laurent now competes globally with high-end exclusive luxury brands and occupies a leading position in the sector. Saint Laurent designs and markets a broad range of men's and women's ready-to-wear, handbags, shoes, small leather goods, jewelry, scarves, ties and eyewear.
It registered its mark on 23rd July 1968 under USPTO with registration number- 853369. Having serving the people of Italy and France with some amazing designs and outfits makes it today's trademark.