Today's Trademark- VIRGIN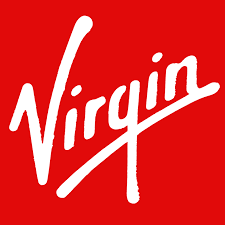 Over 5 decades, the VIRGIN name and logo has become renowned for providing a unique and exceptional customer experience. Whether in banking, travel, entertainment, health and fitness or communications the Virgin Brand has become one of the most desirable brands in the world. The Brand's backbone is its values; providing heartfelt service, being delightfully surprising, red hot, and straight up while maintaining an insatiable curiosity and creating smart disruption.
It is their values what keeps their people, products and partners on the path to change business for good. They are what makes Virgin so special and provide the magic everyone experiences when they spend time with us. Working with carefully selected business partners, they leverage Virgin's brand expertise to develop new businesses, or turn around existing businesses, creating successful customer-focused operations that put the experience at the heart.
It registered its mark on 7th October 2003 under USPTO with registration number- 2770775, whereas first used its mark on 24th July, 2002. Its dedicated and quality services for more than 5 decades makes it today's trademark.