Today's Trademark- Scooby Doo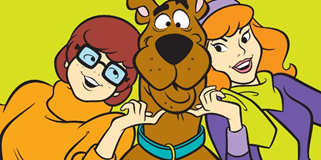 Scooby-Doo is an American Animated Television series. Scooby-Doo is a cartoon story that revolves around the Adventures of a group of friends accompanied by a Great Dane.
The Television series has been aired from 1969 to the current years and the first Serial was created by Joe Ruby and Ken Spears for Hanna Barbera Productions. Later on, multiple serials were launched by Hanna Barbera Productions and Warner Bros Animation following up with the original serial.
Comic Books were also released based on the Television serials and were published by Marvel Comics, Harvey Comics, etc. The Cartoon also paved itself into the Merchandising area owing to its success and merchandise Scooby-Doo-themed Tabletop Games, treats a Simulator ride in Universal Studios Florida, and many more.
Over time Scooby-Doo gained a lot of fame and recognition and in 2013, Scooby-Doo has ranked the fifth-best TV cartoon by the TV Guide.
The trademark of this company was registered in USPTO bearing registration number 1579527 on January 23, 1990.