Today's Trademark- Under Armour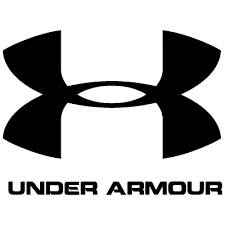 Under Armour was founded on September 25, 1996 by Kevin Plank. Under Armour, is an American company that manufactures footwear, sports, and casual apparel. Plank initially began the business from his grandmother's basement in Washington, D.C. He spent his time traveling up and down the East Coast with nothing but apparel in the trunk of his car. From his grandmother's basement, Plank moved to Baltimore. After a few moves in the city he landed at his current headquarters in Tide Point.
Under Armour received its first big break in 1999 when Warner Brothers contacted Under Armour to outfit two of its feature films.Subsequently, Under Armour became the outfitter of the new XFL football league, gaining even more attention during the league's debut on national television.Under Armour also produces American football, basketball and soccer uniforms, among other sports.
It registered its marked on September 21, 1999 under USPTO with registration number- 2279668.Under Armour is widely known for its partnership with NBA athlete. The mark has been used since 7th September,1996.