CHINESE TRADEMARK SQUATTING – CHINA'S BIGGEST IP SCAM OF THE YEAR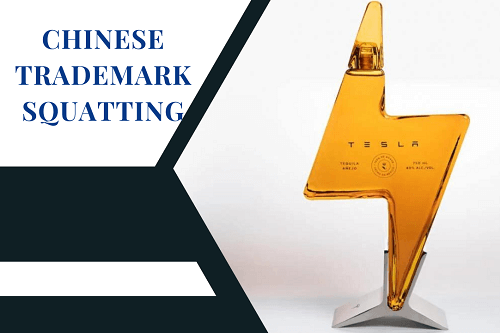 Author – Hariprasath karunakaranCo-author – Rutuparna Acharya
The entrepreneurial genius and richest person alive on the world Elon Musk's name is synonymous to his revolutionary electric car manufacturing venture named Tesla. This company has changed the automobile industry all over the world and has brought exceptional returns to its founder. Known for its industry best quality and technology Tesla is way ahead of its competition and has secured an unprecedented brand image around the globe.
A brand name carrying such high market valuation is a dream of many entrepreneurs and manufacturers of every sector. As a result of which it's not rare to witness people trying to sneak some usual characteristics of the logo and brand name so as to attach it to their own brand. Thanks to the copyright and Patent Laws and regulation devoid of which many people would have directly used the brand name and logo to sell out their products. This ensures them a beneficial turn out and people's attention towards their product hence no spending on marketing and brand building.
However, even after so much legal rules and regulation there arises certain unforeseen and scoffing occurrences where a firm in another country tries to facsimile the brand name and logo of another well known company. The most recent case with respect to this is a dispute between Tesla, the original one and another so called "Tesila" which produces beers not electric cars in China and USA. Tesla (Shanghai) Co., Ltd. claims in legal filings that Sino Drinks Food Firm, a Chinese corporation, violated its legal protections by producing alcohol and beverage under its authorized brands. It listed a design firm as a respondent in the case along with the Chinese corporation and its Guangdong branch.
Consequently, the Chinese branch of Tesla has requested RMB 5 million (US$742,000) in reparations. This is a classic case of Trademark Squatting. The World Intellectual Property Organisation ("WIPO") defines Trademark Piracy (Squatting) as "the registration or use of a generally well-known foreign trademark that is not registered in the country or is invalid as a result of non-use."
It happens when a local business person uses the trademark of another party in perhaps a different country and registers that trademark in the home country with no intention of conducting any kind of commercial business in connection with that mark. Once the trademark has been registered by the local business person, oftentimes he will wait until the foreign party i.e. the actual trademark owner elects to come into the home country and at this point the local business person may offer up the registration in exchange of money.
This usage of trademark squatting can be significantly witnessed in China. Trademark squatting is as close to legal extortion in china. US firms are often under the wrong assumption that merely by registering their trademarks in the US they will be recognized in china as well. The legal system in china emphasizes on who is "first to register" as opposed to in other countries where the priority is given to those who are "first to use" it in commerce.
The case is filed in the Shanghai high court and the judgment is yet to come. To date, Chinese courts have largely followed the strict interpretation of the statute and ruled in favor of trademark squatters. It is no different for Tesla as well. Given the lengthy, expensive and often unfavorable adjudicatory process in trademark disputes, it may make more commercial sense to negotiate with the squatter to directly purchasing the trademark from the squatter in and out of court settlement. Therefore in order to avoid such trademark squatting from Chinese firms, it is necessary that foreign firms successfully register their trademarks in china before trademark squatters and also register under as many categories and sub-categories as financially feasible.