Dr. Reddy and Eli Lilly- a Patent Tussle over Alimta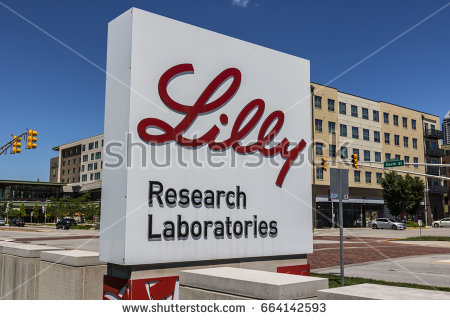 Written By: Stuti Raibagkar
An Indian multinational pharmaceutical company- Dr. Reddy's Lab (DRL) has lost a legal battle with Eli Lilly and Company- a global pharmaceutical company headquartered in Indianapolis, Indiana.
The battle is revolving around Alimta (pemetrexed for injection), a drug used for treatment of various types of cancer, in USA. A U.S. court held that the Alimta patent would be infringed by Dr. Reddy's, who was seeking approval from "U.S Food and Drug Administration" to use an alternative salt form to recreate the drug prior to the patent's expiration in May 2022.
Alimta is the trade name for generic drug name Pemetrexed which is organic and non-metallic in nature and Eli Lilly is the proprietor of the mark "Alimta". Pemetrexed is an anti-cancer ("antineoplastic" or "cytotoxic") chemotherapy drug which is manufactured and marketed by Eli Lilly.
The company also has a patent "Antifolate combination therapies" (US 7772209) which describes a method of administering a chemotherapy drug. During prosecution, the USPTO originally rejected claim 2 of the '209 patent as being anticipated. In reply, Lilly reduced the scope of its claims from a broad category of antifolates to specifically pemetrexed disodium.
To avoid the infringement of '209 patent DRL designed a different product, permetrxed ditromethamine which is inorganic and metallic in nature. This while consumption will be mixed with water.
Tromethamine was inorganic metallic salt while sodium used in '209 patent was an organic, nonmetallic salt. The powdered solid form of the two products differed as a result of different salt compounds but the liquid solution of both chemical compounds resulted in pemetrexed treatment.
Thus, the meaning of 'administration of pemetrexed disodium' in '209 patent was at dispute. Lilly stated that  the act of giving the patient the liquid solution of pemetrexed disodium after it has been diluted and reconstituted, while DRL argued that this construction would improperly require 'changing each instance of 'pemetrexed disodium' in the claims to a 'solution comprising pemetrexed ions and sodium ions'.
But this contention of DRL was rejected by the court. The patient received the liquid solution intravenously while the products were sold in solid form. DRL's proposed label on the administration of the pemetrexed ditromethamine differed from Lily's. DRL moved for summary judgment of non-infringement which was denied by the court.
The battle involved literal infringement (all element rule) and doctrine of equivalence of patent. Lilly argued that DRL directly  infringed because the product used by DRL with certain patients required another chemotherapy drug called cisplatin which was to be administered with pemetrexed product and the resulting solution would contain pemetrexed and sodium ions.
While under the Doctrine of Equivalence, Lilly argued that different salt form that was used between the two products were similar in function-way-result test as they both involved pemetrexed treatment that resulted in a chemotherapy effect. The matter went further and U.S. District Court for the Southern District of Indiana ruled in favor of Lilly on June 22, 2018.
Patent provides narrow protection as it only protects the product or process as claimed, on the same time gives wide protection as elements which provide similar function and result will also infringe the patent. It will be interesting to see how DRL overcomes this loss!
For more information regarding Patent, Visit  Lex Protector  ')}