Lex Protector International Law office: – Featured in Silicon India Magazine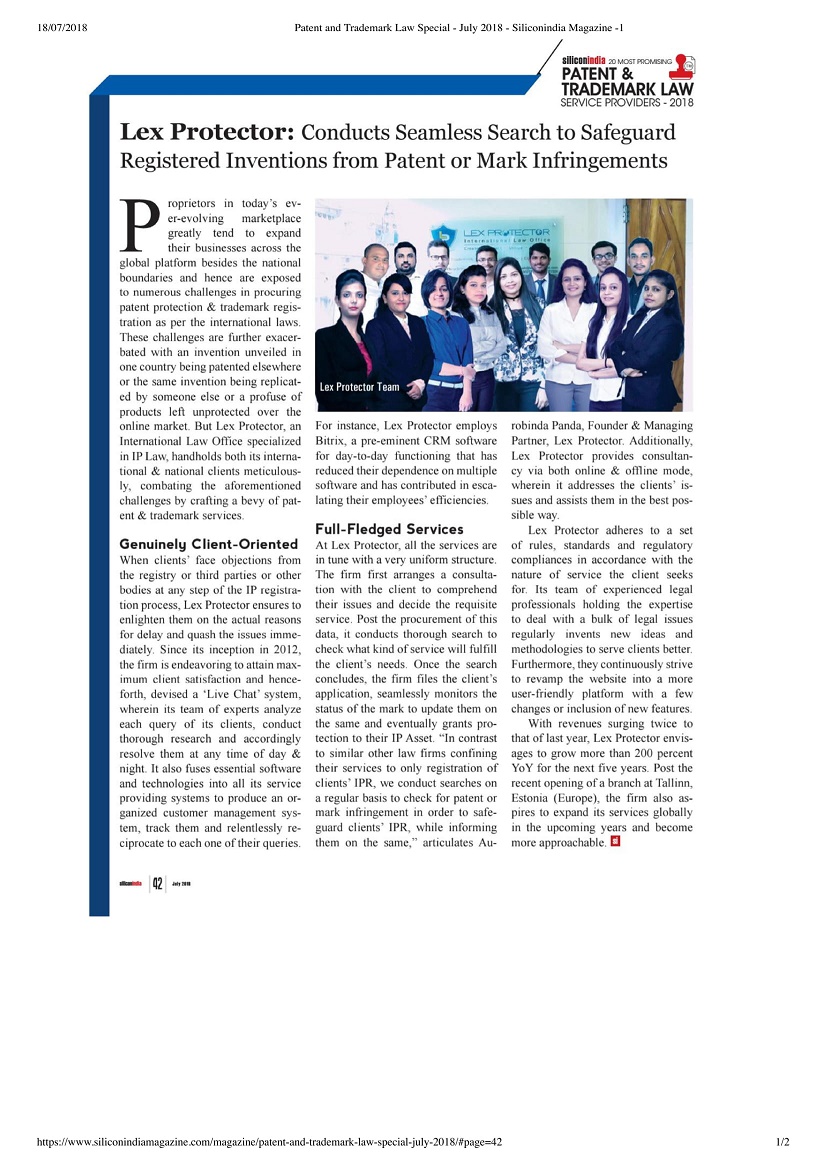 We are extremely delighted and honoured to announce that "Lex Protector International Law Office" has been featured in the prestigious "Silicon India Magazine", in their "Patent Trademark Law Special Issue", which was published on 17th July, 2018. Silicon India Magazine is one of the premier magazine in India which focuses on technology and business enterprises. The magazine recognizes the best in the field and creates network for professionals.
Started in 2012 we have come a long way, and we believe that "sky is the limit". We started with the aim to provide seamless, hassle free IPR services, to our clients, India and abroad. For serving our clients in a better way, we have come up with different strategies and plans. The core ingredients in our today's position is hard work and dedication.
Getting featured in such a distinguished magazine for the second time after 2014 is a very big achievement for us. Such recognition not only helps us in moving forward but also recognizes our ever-growing emergence in the field of IPR.
For more information regarding IPR, Contact Lex Protector ')}