Lex Protector International Office attends Batoi Cloud Conclave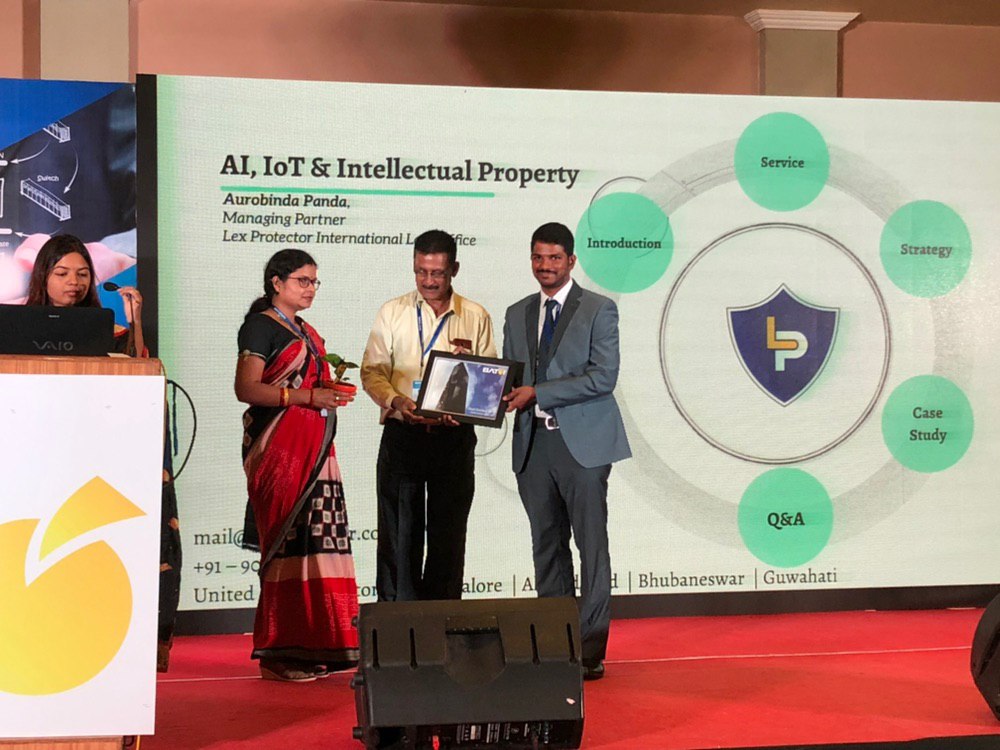 We take immense pleasure, pride and honor to announce that our founder, managing partner Mr. Aurobinda Panda had the chance to attend one-day conclave organized by Batoi Systems Pvt Ltd on 27th February 2019 at Bhubaneswar, Odisha.
At this occasion, Mr. Aurobinda Panda focused on the importance of Intellectual Property for IT. In which his special focus was on Artificial Intelligence. For Intellectual Property Scholars, from time immemorial Artificial Intelligence has been one of the subjects of debate.
Artificial Intelligence has helped mankind by bringing revolutionary changes in already established Industrial Standards. However, it is important to note that these important AIs can be protected under various branches of Intellectual Property Rights such as Trademark, Patent, Copyright, and Trade Secrets. He also gave a case study of Fitbit for better understanding, in which he showcased how Fitbit, an Artificial Intelligence giant has expanded its business by protecting their Intellectual Property Rights.
By Lex Protector  ')}