Today's Trademark-Tesco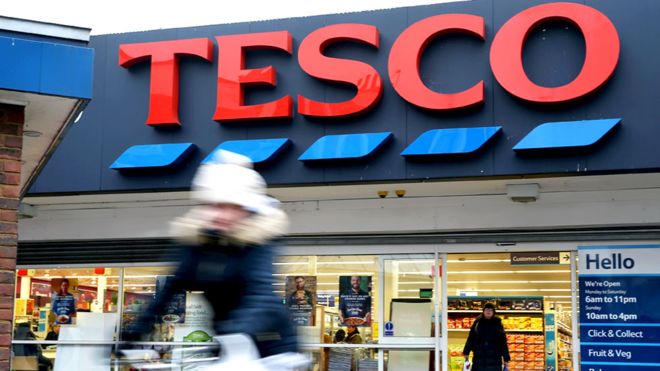 Tesco, as what it is named today, got into recognition way back in the year 1919, when Jack Cohen started selling surplus groceries from a market stall in London Town.
In the year 1924, Cohen was successful in making the first tea that is Tesco Tea and with that came the name of the company Tesco. The name of the company came from the initials of TE Stockwell, who was a partner in the firm of tea suppliers, and CO from Jack's surname. In the year 1929, Jack Cohen opened the first Tesco store in Burnt Oak, Edgware, North London. In the year 1958,
Tesco was successful in opening its first supermarket at Maldon, Essex. And by the year 1968, the term 'superstore' was first used when it channelized its store at Crawley, West Sussex which had an area of 40,000 sq. ft. in size and sold food and non-food goods. 'Tesco Value' got launched in the year 1993 which offered their customer's a wider choice of obtaining products at a very affordable price.
The company had its strapline launched as "The Every Little Helps" which attracted 1.3 million new customers so as to make the company as the first UK Retailer that offered the customers a service commitment at the checkouts through the 'One in Front' initiative. From a small outlet, Tesco acquired the largest footing in the world of foodstuffs and supermarkets by manufacturing the best quality food items at a very affordable price and as a result of which we have made Tesco our "Today's Trademark" and has received registration and protection from United Kingdom Intellectual Property office having registration no:EU003016458.
By Lex Protector ')}